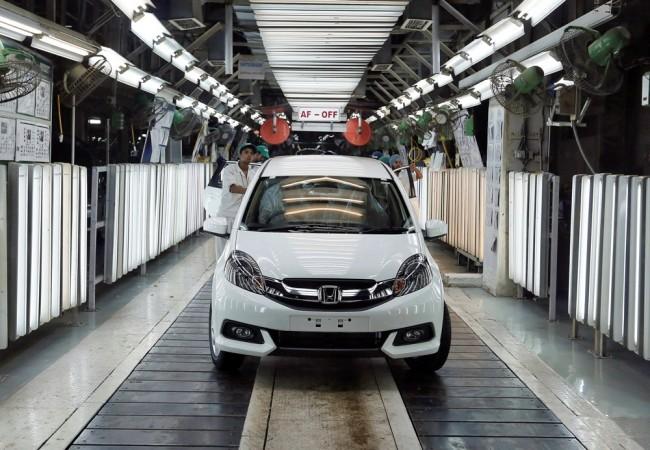 At a time when its sale is sluggish and plants in Greater Noida and Tapukura (Rajasthan) are underutilised, Honda Cars India has bought 380 acres in Gujarat at an estimated price of Rs 1,000 crore. The company is reportedly planning to set up its third plant at Vithalapur in the western state.
Also read: Honda to go premium in India with upcoming WR-V compact SUV, new Civic launches
"We have finished the land acquisition recently," Honda Cars India's Chief Executive Officer Yoichiro Ueno told ET. "Honda is confident of long-term potential growth of India and is committed to the region. At GDP growth of 7% per annum, it is among the fastest growing markets and Honda would want to participate in its future growth," he added.
The new location is nearly 80 km north-west of Ahmedabad where the two-wheeler arm of Honda opened a new plant last year. The land acquisition came at a time when the company's current facilities at Greater Noida and Tapukura utilises only 60 to 70 per cent of the combined production capacity of 2,40,000 vehicles.
It looks like the Japanese automaker is betting on the long-term potential of the Indian market. Land acquisition and rising realty prices may post as a risk in the future. The company foresees these hurdles and hence the acquisition of land has been initiated.
Honda Cars India has been struggling with dwindling sale for past couple of months. Its sale fell 20 per cent during April 2016 to January 2017 period to 1.24 lakh units, when the market saw a growth by nine per cent. To turn things around, the company has recently said it will realign focus from mass market cars to the premium-end ones.
"We now have a strategy to maintain our traditional positioning, which is a bit more premium though not luxury. So, we would like to target customers a bit different from Maruti or Hyundai. We would like to do that in terms of products, service, and customer experience," Ueno said.