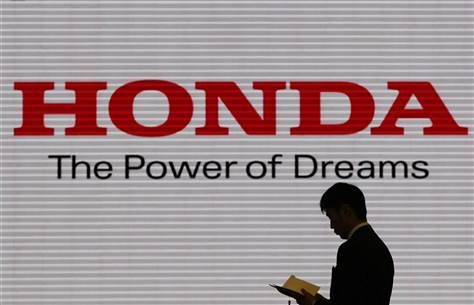 Japanese automaker Honda is riding high on success following the launch of its diesel sedan Amaze, which registered an amazing sales figure in India.
The overhwhelming response in Amaze bookings in sales has made Honda the country's fourth largest car maker in May. Surprisingly, Amaze sales surpassed that of Maruti Suzuki. According to the latest figures, Honda sold 6,036 of Amaze units in May, the highest monthly sales ever, and 11,342 cars total in total. In comparison, Maruti recorded a 2.5 percent drop in its DZire sales in the month, clocking 17265 of units of Swift Dzire against 17707 in the corresponding period last year.
Maruti also saw a 29 percent drop in its compact segment (Swift, Estilo, Ritz) in May against 24,290 units in the same period last year. The increasing sales of Honda Amaze and the success of other auto majors is now surely a cause for worry for India's largest automaker.
"We have started the financial year on a good note and would look to build on this positive trend in our new phase of growth in the country. Our success can be attributed to our attractive product portfolio and Honda brand promise of technology, performance and efficiency. We expanded our operating universe with the new Honda Amaze which continues to receive great response from the first time buyers and consumers looking for a family car," said Jnaneswar Sen, Sr. Vice President - Marketing &Sales, Honda Cars India Ltd.
Honda Amaze which launched as an opponent to Sift Dzire has surpassed the booking figures of Dzire within the first few weeks of its launch. The car is also viewed as a family vehicle and is priced aggressively in the market. The base petrol variant is priced ₹4.99 lakh and the top two variants go for ₹6.62 lakh and ₹7.5 lakh. The middle variants of the petrol model are priced between ₹5.62 lakh and ₹6.60 lakh. The diesel variants cost as high as ₹7.60 lakh.
The recent reports of Amaze eating into the sales of Maruti Swift Dzire point to the earlier predictions that that Maruti may lose its home ground to Honda, as Swift is one of Maruti's best selling models. The Swift and Dzire models contribute to over 40-50 percent to the company's total sales.