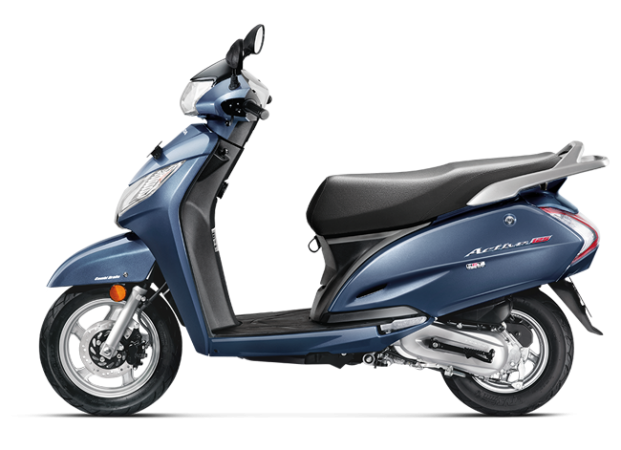 Honda Motorcycle & Scooter India (HMSI) set a new record with its Activa: The two-wheeler crossed 20 lakh unit sales in just seven months. W
hile it took seven years since its launch (2001 to 2008) for Activa to delight its first 20 lakh Indian families, the latest 20 lakh customers (2,040,134 unit sales) have joined in just seven months from April to October 2017.
In just half a decade, the two-wheeler industry has seen sales grow by a phenomenal 52 percent. In comparison, Activa sales grew 180 percent, making it India's highest-selling two-wheeler and breaking all records. Scooterising India like never before, Activa sales have nearly tripled in this period from 7.3 lakh units in 2012-13 to over 20 lakh units in 2017-18.
"'India Loves Activa' is yet again amplified with this new milestone and Activa continues to lead as the highest selling two-wheeler of India. Now led by Activa, India is getting scooterised like never before. Activa's unprecedented popularity as the most preferred two-wheeler brand is due to its continued evolution ahead of times in terms of advanced features, unisex styling, mileage and convenience," said Yadvinder Singh Guleria, Senior Vice President – Sales and Marketing, Honda Motorcycle & Scooter India Pvt.
"Now, as scooterization has started making rapid inroads in semi-urban and rural areas, Honda is confident that Activa will continue to grow as the No. 1 choice of India," he added.
Activating India, Honda's Activa does the impossible: crosses 20 lakh sales in just 7 months!
Sales(April-Oct)
2,012
2013
2014
2015
2016
2017
5 year Growth
Activa sales
7,29,469
8,85,428
12,23,280
14,68,295
17,87,111
20,40,134
180%
Domestic 2W industry sales
80,64,260
85,33,262
96,09,962
97,74,903
1,13,40,397
1,22,58,274
52%
Activa contribution to domestic 2W sales
9%
10%
13%
15%
16%
17%
--