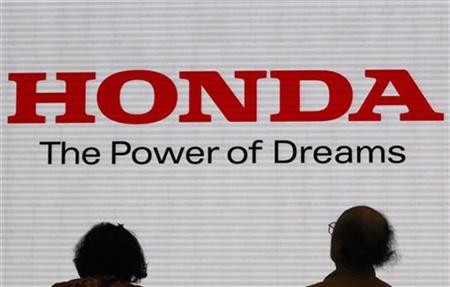 Japanese carmaker Honda has reportedly discontinued its flagship sedan Accord in the Indian market due to the poor demand.
The company has stopped the production of the current model of the Accord in India and is looking forward to offer the next generation model, according to The Economic Times.Speculations are rife that the new generation Accord will hit the market in 2014.
Confirming the phase out of Accord in India, Jnaneshwar Sen, senior vice president for marketing and sales at Honda Cars India told ET: "We have stopped production of the current eighth-generation of Accord in India. It is our flagship brand and we would be looking at the next generation of the sedan for Indian customers, though the exact launch details have not been worked out yet."
The Accord which has been on Indian roads since 2008 could touch only 11,492 unit sales figure in the country in total. In the current fiscal year, Honda marketed just 272 units. With this measly sale, it is apposite for Honda to discontinue the sales of Accord in the sub continent market. However, it is ironical that Accord, a model which has been successful in the global market failed to fetch market in India.
The absence of diesel Accord could have been the reason for dwindling sales of the car in India and now the company is said to be focusing on marketing other models like Amaze and Brio, which are in demand in the country.
The Accord was offered in 2.4-liter four-cylinder engine and 3.5-liter V6 engine options in the country. Both the engine options were available with a 5-speed automatic transmission and 5-speed manual.