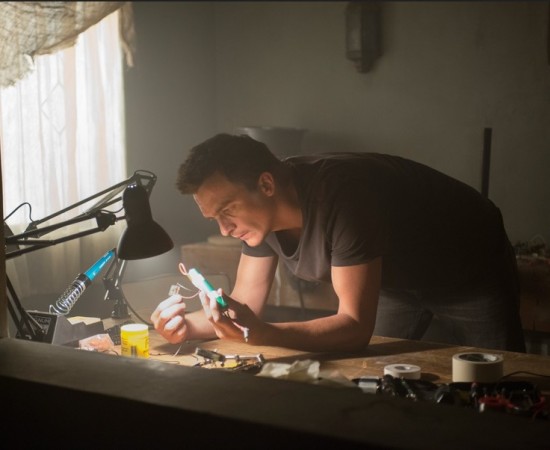 "Homeland" season 4 returns on Showtime with a thrilling episode that will focus on Peter Quinn (Rupert Friend) and his attempts to find Taliban terrorist Haissam Haqqani's (Numan Acar) secret location.
The CIA officer is deeply hurt by his colleague Fara Sherazi's (Nazanin Boniadi) death during the terrorist attack on the US embassy in Pakistan and he desperately looks out for Haqqani.
In the last episode of the political drama titled "13 Hours in Islamabad", Quinn kidnaps ISI agent Farhad Ghazi and starts interrogating him to get the details on Haqqani.
In the mean time, Carrie Mathison (Claire Danes) finds out that Quinn is missing and she gets the permission from Senator Andrew Lockhart (Tracy Letts) to stay in Pakistan for five more days without government protection.
In the trailer of the eleventh episode, Quinn is seen holding Mathison on her neck and aggressively talking to her. The short trailer also shows him making some major move against the terrorist leader.
On the other hand, a scene from the 43-second-long promo indicates that Quinn is the next target for the Taliban terrorist. So it is time to ask whether the 37-year-old CIA officer will return to US or not.
However, the official synopsis of "Homeland" season 4 episode 11 states that Carrie puts her life on the line to get her team out of Pakistan.
The next episode of the political drama will telecast on Sunday, 14 December at 9pm on Showtime.
Watch the sneak peek video of "Homeland" below: