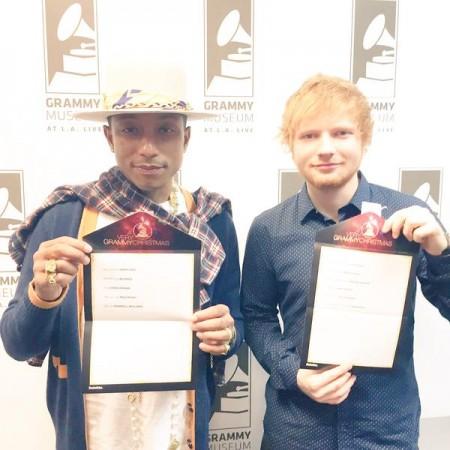 The Recording Academy announced the nominations for 57th Grammy Awards on Friday, 5 December.
The event began at 8.30am (ET) on "CBS This Morning" with the nominations for four categories, including Best Country Album, Best Pop Vocal Album, Best Urban Contemporary Album and Best Record of the Year.
The nominations for 82 out of 83 categories were revealed at 2pm (ET) on Grammy.com and nominees for Best Album of the Year was declared during the one-hour special holiday concert "A Very Grammy Christmas".
Here are the seven things to know about the nominees of Grammy Awards 2015:
With the 57th Grammy nominations, Beyonce and U2 became the most-nominated female artist and group in the history of the biggest musical awards.

Faith Hill and Tim McGraw received their sixth nomination for the Best Country Duo/Group on Friday.
Late American Artist Joan Rivers was named for her second Grammy nomination with "Best Spoken Word Album" on Friday.
Miley Cyrus earned her first Grammy nomination.
Sam Smith, Beyonce and Pharrell Williams topped the list with six nominations each, including the Best Album of the Year.
Iggy Azalea, Miranda Lambert, Beck, Sia, Eric Church, Usher, Tom Coyne, Jack White, Drake, Jay Z and Gordon Goodwin bagged four nominations each.
Miranda Lambert and Eric Church are nominated in all the four categories under country music, including Best Album.