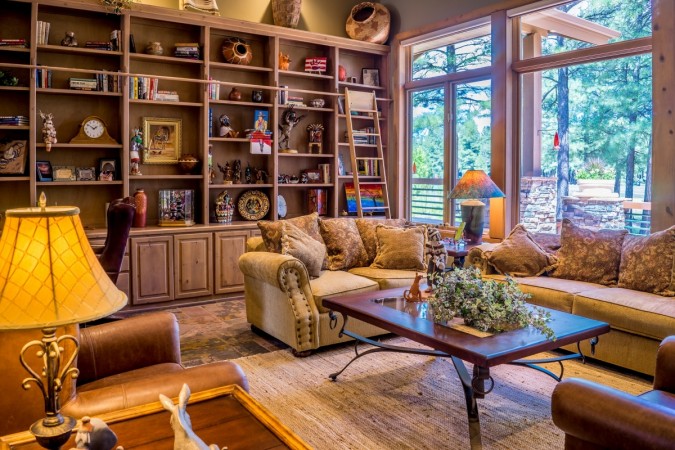 Livspace, India's home interior design and execution platform has opened four flagship Design Centers across metro cities to bring an omnichannel design experience to homeowners. By integrating thousands of online Livspace looks, visualization through virtual reality and an offline, tactile experience, the company expects the Design Centers to solidify its leadership position in the home design space in India.
These flagships serve as an addition to the existing network of a total of 11 Design Center and Experience Apartments, spread across Delhi NCR, Bengaluru, and Mumbai. With more such facilities in the pipeline — including flagships, small-format Design Centers, and Experience Apartments — this number is expected to grow to 25, over the next 12-18 months.
A sum of Rs 25 crore has been earmarked for this expansion through 2018.
True omnichannel experience has always been integral to Livspace since the opening of the pilot Design Center in Bangalore in 2015. Over the last year and a half, the company registered a 35% higher average conversion rate in Bangalore when compared to other cities, solely because of the Design Center. Livspace also gathered feedback from customers, who unanimously said they wanted more looks, a true feeling of being in a home, more technology integration to visualize the space, and extensive material libraries to select from, in order to reduce time-to-purchase.
In every Design Center the showcase of rooms — bedrooms, living rooms, modular kitchens, floorings, false ceiling, wall solutions, and, everything in between — is tailored to current design trends and preferences, and average budget range.
Commenting on the launch, Anuj Srivastava, CEO and Co-founder, Livspace said: "The Design Centers are inspired by our eighteen-months-long studies in Bangalore and research in the omnichannel buying behaviour exhibited by over 5,000 homeowners buying interior design solutions, which range anywhere from Rs 6 lakh to over 15 lakh."
Speaking of the virtual reality experience, Ramakant Sharma, CTO and Co-founder, Livspace said: "Virtual reality offers a very immersive visualization experience that's revolutionary for the larger interior industry. At the Livspace Design Centers, with their dedicated VR zones, you can experience homes in VR, from an ever-expanding library."