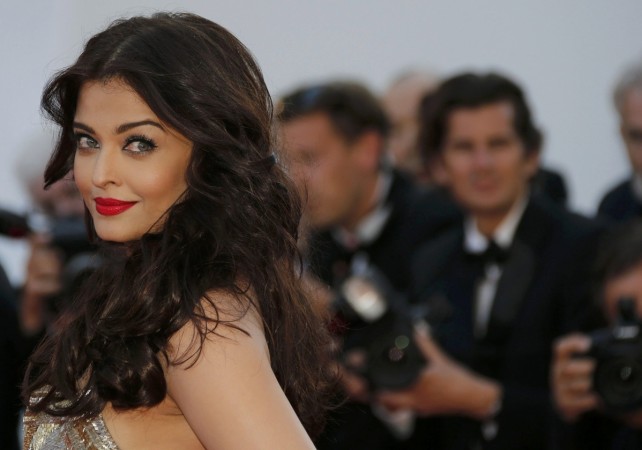 Aishwarya Rai Bachchan will make a grand comeback on silver screen with Sanjay Gupta's directorial film "Jazbaa". The director, who is leaving no stone unturned for his film, has apparently roped in Hollywood stunt director Spiro Razatos.
Gupta has previously said that the film will be an action thriller and Bachchan bahu will be playing the role of a hero.
"Jazbaa will be an action thriller drama, in which Aishwarya features as a very strong female lead. In fact, her character is so strong that she is more like the hero of the film, than a lead actress," Gupta, who is also producing the film, told Bollywood Hungama.
Stunt director Razatos will be directing the action scenes for the Bollywood diva, The Times of India reported.
The 54-year-old director is known for his work in Hollywood films including "Back to the Future", "Fast & Furious 6" and "Captain America: The Winter Soldier".
He has also directed action sequences for Shah Rukh Khan's "My Name is Khan" and Gupta's directorial film "Kaante". The action scenes of both the films were shot abroad.
But this is for the first time Razatos has agreed to come to India to direct the scenes.
"Jazbaa" which is an action thriller will also feature two male leads and it will go on floors next year. The film marks the return of the former Miss World to big screen after a gap of almost four years.
The actress will also star in Mani Ratnam's bi-lingual film. During the 67th Cannes Film Festival, Bachchan confirmed that she is doing both the films.
"Yes, and Mani's film as well. The choices are about working with these film-makers and on those subjects, because I find them exciting. I'm not giving in to the pressure and expectation of questions about what my comeback film will be," she told Hindustan Times.
Meanwhile, actors Hrithik Roshan and Katrina Kaif have been working with another stunt director from Hollywood, Andy Armstrong, for "Bang Bang" in Abu Dhabi.
"This schedule is full of action and it will need Hrithik and Katrina to perform some real edgy stunts. The discussion of the stunts has already taken place with them and they know what they are needed to do in Abu Dhabi," a unit member of the film told Deccan Chronicle.
"All I can reveal right now is that it is high speed car chase sequence on the streets of Abu Dhabi."
Razatos has previously worked in a Bollywood films, but for Armstrong "Bang Bang" will be his first Bollywood film.