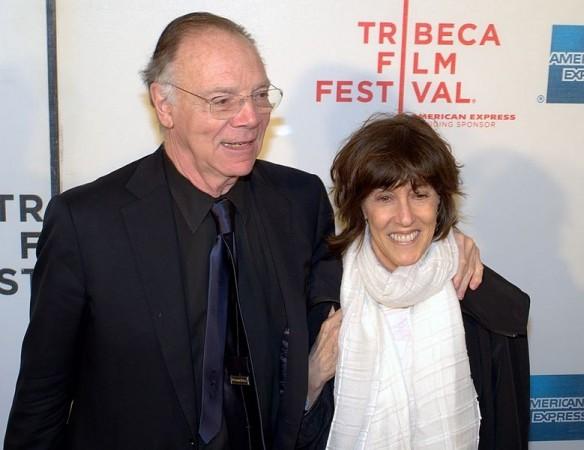 Nora Ephron, a Hollywood screenwriter and director who is known for her romantic comedy films such as "When Harry Met Sally" and "Sleepless in Seattle", died Tuesday in Manhattan at the age of 71.
On Tuesday evening, rumors of her death circulated after her friend, celebrity columnist Liz Smith, published an online memorial, the BBC said. Smith later said that that a funeral had been arranged Ephron.
The celebrated screenwriter died of pneumonia brought on by acute myeloid leukemia, Ephron's son Jacob Bernstein told The New York Times.
"She brought an awful lot of people a tremendous amount of joy," Ephron's publisher, Alfred A Knopf, said in a statement. "She will be sorely missed."
A noted journalist, writer, producer, novelist and a director, Ephron, was born on May 19, 1941, in Manhattan, New York. When she was four-years-old her family shifted to Beverly Hills, California, where she spent the rest of her years.
In 1962, she graduated from Wellesley College and later went on to become an intern in the White House when President John F. Kennedy served his term.
As a writer, Ephron wrote on various subjects related to fashion, food, and even feminism. She began her career as a journalist but later moved into writing and directing movies.
Ephron has 15 films to her credit, some of which include "You've Got Mail", "Bewitched" and "Julie & Julia". Released in 2009, "Julie & Julia" was Ephron's last movie she had directed and which also starred her good friend and actress Meryl Streep.
Although thrice nominated for "When Harry Met Sally", "Sleepless in Seattle" and the biopic "Silkwood", which starred Streep as an anti-nuclear activist, Ephron didn't win any Oscar award.
She is survived by her third husband, screenwriter Nicholas Pileggi, and two sons. Ephron and Pileggi had been married since 1989.