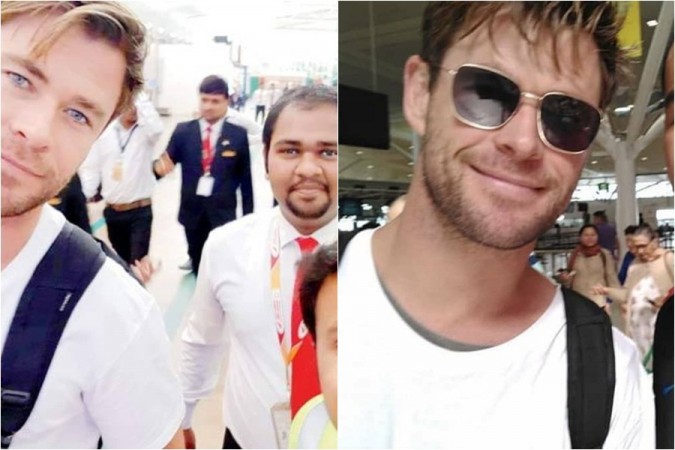 Hollywood actor Chris Hemsworth, who has been roped in for India-set upcoming kidnap drama Dhaka on Netflix, arrived in India to begin filming for the project. The Netflix show also stars Manoj Bajpayee and Randeep Hooda in lead roles.
The actor was spotted at the Ahmedabad airport where he obliged his fans with selfies. The pictures have now started doing the rounds of social media. He will soon be travelling to Mumbai for shooting purpose.
Dhaka will mark the directorial debut of Sam Hargrave.
Hargrave has graduated from being Chris Evans' stunt double in Captain America: The Winter Soldier to fight and stunt coordinator in Captain America: Civil War, to holding those jobs plus some second unit directing in Avengers: Infinity War.
Joe and Anthony Russo, who worked with Chris Hemsworth and Hargrave when they directed Avengers: Infinity War and two Captain America movies, are producing via their AGBO banner. The action thriller is set up by Netflix, reports deadline.com.
Dhaka is an action film in which Hemsworth has to liberate a kidnapped Indian boy. Physically brave but an emotional coward, the man has to come to terms with his identity and sense of self. The script is written by Joe Russo and he's producing with his brother, AGBO's Mike Larocca, Thematic Entertainment's Hemsworth and Ben Grayson.
The project will be shot until March 2019 at locales in India and Indonesia and is due for release in May, 2019.
(With IANS Inputs)