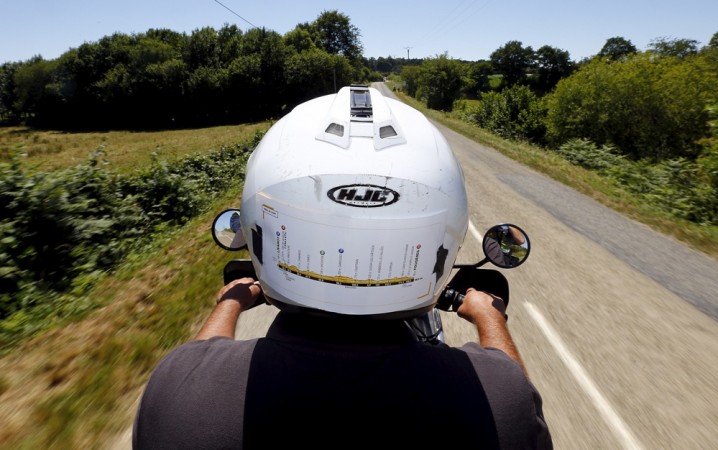 In a shocking incident caught on camera, a Delhi man was allegedly stabbed 50 times by a gang of bikers on Thursday evening after he tried to stop them from assaulting a boy who had thrown water balloons on them.
The man in the video is identified as Ashish and was wearing a black shirt. He was surrounded by nearly 20 men around 4 pm in south Delhi's Khanpur area while he was returning home from the gym, NDTV reported. The unidentified men stabbed and thrashed him with rods.
Ashish, who is in mid-twenties, was first stopped by two men at Duggal colony. They were joined in by men on another 10 bikes who assaulted him. However, the onlookers just stood there watching and did not try to help the victim.
Soon after the brazen attack came to light, locals alleged that the police came to the crime scene only an hour after the incident occurred. A complaint has been filed against the biker gang, NDTV reported.
The CCTV footage further shows the biker fleeing the scene with rods and knives, while Ashish was left bleeding on the ground.
The locals admitted him to a nearby hospital. He is currently under treatment in the critical care unit with over 50 knife wounds.
According to the locals, Ashish was attacked by the bike-borne gang over a past altercation. On Thursday, he tried to stop them from beating a boy who was throwing water balloons at them during Holi celebrations.
A few days ago, a Lady Shri Ram college student alleged that she was hit by a semen-filled balloon. This led to multiple protests in the national capital to highlight the growing concern over the safety of citizens during the occasion of Holi.