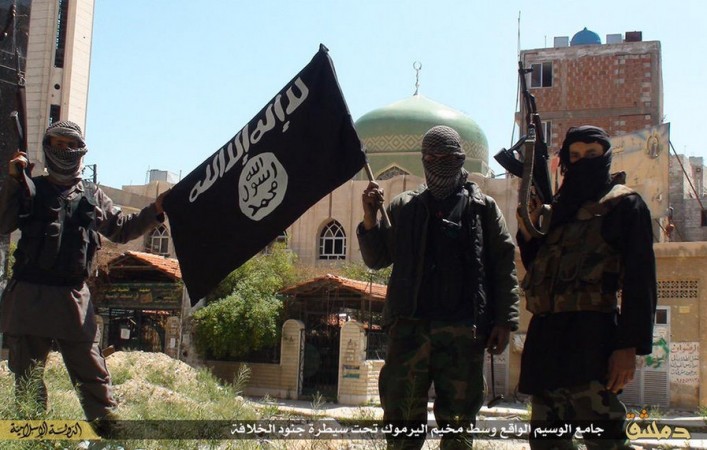 After reports emerged about the alleged execution of eight Dutch members of the Islamic State terror group for attempting to desert the group, the Syrian Observatory for Human Rights said Tuesday that there was no truth to it.
On Monday, Syrian activist group Raqqa is Being Slaughtered Silently (RBSS), which has been tracking ISIS atrocities in the country, said on Twitter that the group had executed eight Dutch fighters in Raqqa last week after accusing them of desertion. The group also said that there had been growing tension between 75 ISIS fighters from Netherlands and intelligence operatives of the terror group, and that the Dutch fighters were executed for killing an ISIS intermediary.
However, SOHR, a UK-based monitoring group, said that "there was no truth" to the reports of ISIS executions, and said that they were based on rumours.
"SOHR confirmed that there is no truth of what ISIS published about executing 8 fighters from Netherlands in Ma'dan area in the eastern countryside of al-Raqqa. Reliable sources confirmed to SOHR activists that it is a fake rumour," the monitoring group said.
RBSS had reported that gunfire had broken out between the Dutch cell of the Islamic State and the group's intelligence unit when the latter cordoned off the fighters' camp. The ISIS operatives then arrested nearly 75 Dutch fighters and executed eight of them Friday.
ISIS is known to execute its own fighters accused of trying to desert the group and flee.
Ara News reported Monday that ISIS executed three of its fighters, one from Tunisia and two Algeria, on charges of corruption.
The three militants were reportedly shot dead in public in Syria's Deir ez-Zor province after being accused of taking bribes.