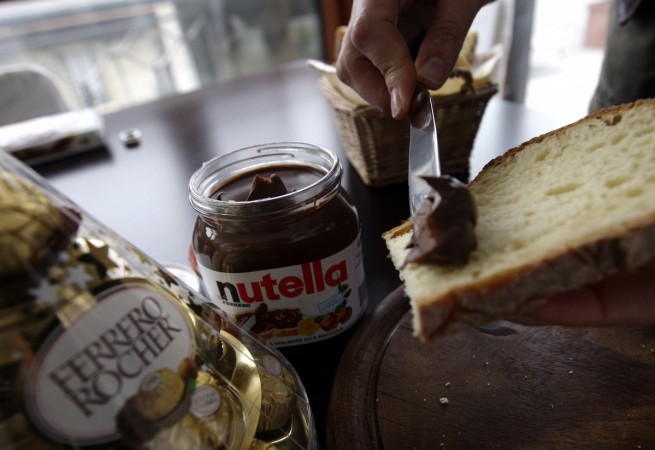 Nutella lovers can breathe a sigh of relief as Ferrero, the company that makes the chocolate-hazelnut spread, is not discontinuing the product.
The rumours of Nutella getting discontinued started after a website Spoon University reported that the company is stopping the production of chocolate-hazelnut spread by the end of 2015.
However, the report titled "Nutella To Be Discontinued By The End of 2015, Hearts Break Worldwide" was published on 1 April, i.e. on April Fool's Day as a joke to trick their readers.
Unfortunately several readers became the victim of the April Fool prank.
According to Spoon University, a press release by the company claimed that the spread had become out of date and overused. And other companies have also invented similar spreads, which are taking over the market now.
The website even quoted Sorority president and former Nutella addict Lauren Smith saying that its sad to see the product getting discontinued from the market.
The website also quoted CEO of Ferrero, Luigi Carbonara, who said that they want to move in a more savory direction.
"We know everyone loves Nutella, but we want to move in a more savory direction. Keep your eyes peeled for our new Nutella BBQ rub. It'll make you forget all about the chocolate-hazelnut perfection you can spread on every breakfast item you can imagine," Carbonara said.
However, the story was an April Fool prank and Nutella production will continue. The hoax story, which many believed, is going viral on social networking sites Facebook and Twitter.
Here is what several readers said about the story:
Nutella Discontinued?? Surely no! I'll need to stock up then! http://t.co/qQy30EYBnH

— Billy McDonagh (@Dj_Billy_Mac) April 11, 2015
Nutella is being discontinued next year ?

— Jonty Hughes (@HughesJonty) April 11, 2015
So by the end of 2015 Nutella will be discontinued, whattttt?????

— Shannon Armstrong (@shan_armstrongx) April 11, 2015
Nutella is being discontinued???! ?

— Holly Wilson (@Holly_Wilson24) April 11, 2015
Doomsday coming ! http://t.co/T4kg018aI8

— Victor Ly (@jenix2212) April 11, 2015
When you find out nutella is being discontinued.. @lovelyymota @BethanyMota pic.twitter.com/0qGeReUkcT

— || Tobi (@b3thshugs) April 11, 2015
Saw this troll about nutella being discontinued and my inner basic self nearly cried

— abela (@littlemissabela) April 10, 2015
Just saw an article saying that Nutella is being discontinued and nearly started crying

— Scarletto (@Likkle_Red_Rose) April 10, 2015
Why on earth is Nutella being discontinued when people literally love the stuff. I'm having a breakdown

— Morgan (@MorganBroose) April 10, 2015
Just saw an April fools article about Nutella being discontinued. Not even funny. Never joke about Nutella.

— kaylee (@kaayleeeee) April 10, 2015
http://t.co/l64fAe7ENl This April fools article breaks the boundaries of any April fools joke ever man. This is worse than Kony 2012

— Rami Alsabbagh (@ramiology101) April 9, 2015
April fool's jokes went way too far when it was said Nutella would be discontinued. Nope. You just don't say that. Ever.

— Nupur Sawhney (@Nupur169) April 3, 2015
THERE ARE ACCEPTABLE APRIL FOOLS JOKES AND THEN THERE'S THIS http://t.co/cJqdff9qJA

— Amanda Kerr (@mandycakes17) April 2, 2015
Cinderella's castle is turning into Elsa's castle and nutella may be discontinued by the end of 2015 WHAT IS HAPPENING TO THE WORLD

— Brooke Willans (@brooklynnoelle3) April 1, 2015