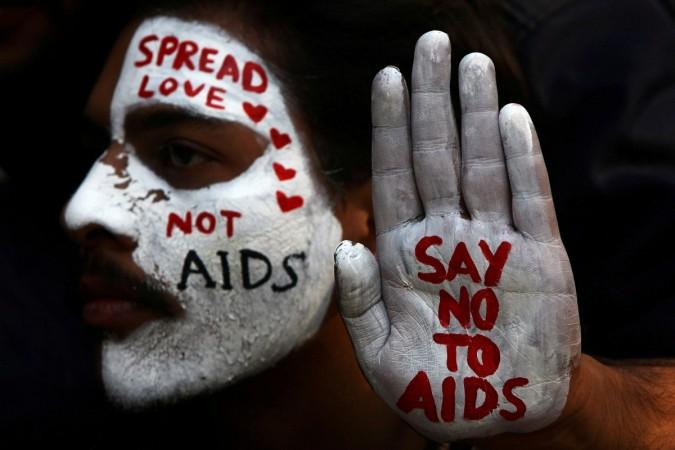 A Russian mother might face manslaughter charges and up to two years in prison after she refused treatment for her five-month-old HIV positive baby girl in February. The mother claimed that AIDS is a western "myth".
The mother is HIV positive herself and has rejected treatment for more than five years. Investigators and regional health officials told Agence France-Presse that the baby died in February from pneumocystis pneumonia, a form of pneumonia that is caused by a fungus Pneumocystis jiroveci and which affects weak immune systems.
Officials revealed that the toddler died after her "lungs literally exploded from inside," which is caused by pneumocystis pneumonia.
"The baby's mother was HIV positive and refused treatment for herself and her daughter," Anti-AIDS Center investigators in Omsk, Siberia, said in a Monday statement. "The woman stubbornly kept saying that HIV is a myth."
"The lungs of the five-month baby girl literally exploded from inside," the statement said.
An investigation has been launched after the death of the baby in Irkutsk. The mother claims that her daughter died of pneumonia, but health officials blamed the HIV-denying conspiracy theory in Russia.
In Russia, several believe that HIV doesn't exist. Irkutsk pathologist Vladimir Avdeyev frequently gives interviews denying that one can be infected with HIV.
But last year's figures, which were published by Russian government health officials, reveal that 900,000 people in Russian have been infected with HIV. Irkutsk, where the baby had died, has one of the highest rates of HIV in Russia, Anna Popova, the head of Russia's consumer rights watchdog Rospotrebnadzor, said.
"There are two epidemics in Russia – drug addiction and HIV infections, and geographically they coincide," Popova said at a youth forum in July last year.
This is not the first time a child died after parents rejected medical treatment. In August 2017, a 10-year-old St Petersburg girl died after her father rejected medical treatment.