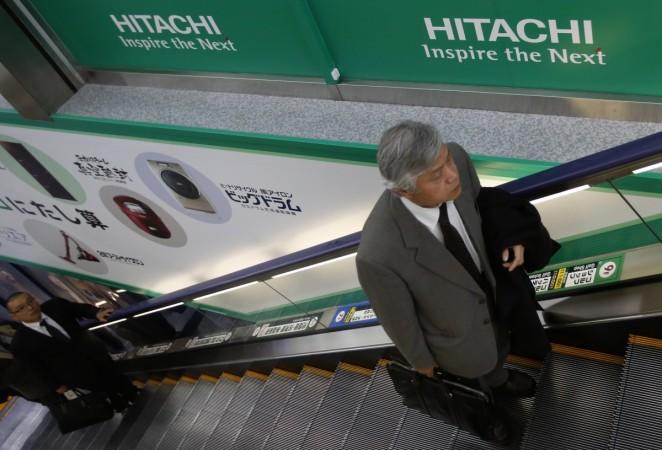 Hitachi Home & Life Solutions (India) Ltd, the Indian arm of Johnson Controls-Hitachi Air Conditioning, has seen its share price skyrocket in the past 24 months, giving a phenomenal 650 percent return to shareholders.
The stock, which closed at Rs. 186.75 on May 19, 2014, settled at Rs. 1,389.90 on Wednesday, May 18, 2016.
Hitachi Home & Life Solutions, in which promoter shareholding is 74.25 percent, makes air conditioners, refrigerators and washing machines. Its net profit was Rs. 82 lakh on a turnover of Rs. 284 crore the December 2015 quarter.
Johnson Controls-Hitachi Air Conditioning was established on Oct. 1, 2015, as a joint venture between Hitachi Appliances, Inc. and Johnson Controls, Inc.
Hitachi Home & Life Solutions is one of the stocks held by Sundaram Mutual Fund (MF), its CIO of Equity S Krishna Kumar told CNBC-TV18 on Wednesday.
Kumar said fourth-quarter earnings of Indian companies have given "positive surprises" in the mid-cap space.
"It has been a very positive trend that we have seen in the fourth-quarter results that have come by. Across sectors and sub-segments, we are seeing positive surprises on results, particularly in sectors like on the consumer side, durables, the media entertainment on the automobile side and if you just pan into rate sensitive sectors and economy sectors, cement is doing very well," he told the channel.
Equity schemes saw net inflows of Rs. 4,438 crore in April, reversing the trend in the previous month when investors pulled out Rs. 1,370 crore.
The inflows into equity funds other than equity-linked saving schemes (ELSSes) stood at Rs. 4,042 crore in April 2016, according to an update by industry body Association of Mutual Funds in India (Amfi). Investors poured in Rs. 396 crore in ELSSes.
Indian stock markets ended on a negative note on Wednesday. The Sensex shed 69 points to close at 25,705 while the NSE Nifty ended 21 points lower at 7,870.