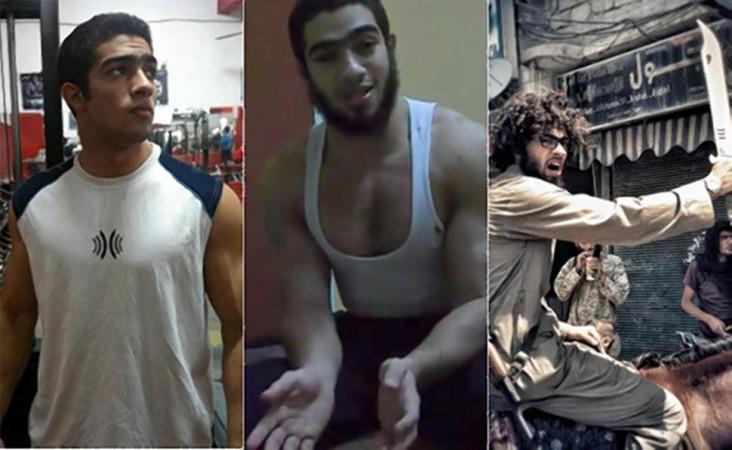 Islam Yaken, who grew up in a wealthy Cairo neighbourhood before espousing jihad, has been killed in a suicide mission, according to ISIS affiliate accounts.
Yaken came to limelight after photos of him brandishing a scimitar on horseback, a gun slung around his shoulder and a chilling snarl on his lips went viral on Twitter. He soon gained several nicknames such as "hipster jihadi" and "gym rat."
The Egyptian national's fashionable Afro and black-rimmed glasses made a splash in Egypt's social media world, the Telegraph had reported, with many expressing shock that a young man with so much promise could have changed so drastically.
Earlier on Monday, ISIS affiliate accounts announced that Yaken has achieved "martydom" following a suicide attack. Reports suggest that the "hipster jihadi" Yaken carried out a suicide mission in Kobane.
"@poi09d: #استشهاد_أبوسَلَمة_إسلام_يكن نفذ عملية استشهاديه وصيته http://t.co/Va2tnuj0JR تقبله الله pic.twitter.com/DcjuBfEaNo"

— عبد الله (@bariconee) December 1, 2014
The ISIS affiliate accounts also are sharing the last letter written by Yaken addressing his "dad, mom and brothers."
In the letter, the ISIS fighter has asked his family and friends to live for the unification of God's kingdom. The last letter by Islam Yaken takes a rather philosophical tone while comparing the death of an infidel with that of a Muslim.
"Death comes to all, rather unannounced even to Muslims and the infidel alike," he wrote. Then he goes on to emphasise that it is better to die for the one who "created the heavens and the earth and all living things in it."
He then adds that democracy, constitution and secularism have brought nothing but misery to Muslims. "Many Muslim men and women are living the life of the world drinking alcohol. This is pure evil," says Yaken.
He then requests his parents and family to migrate to the Islamic State and live a life for Allah.
A law graduate, Yaken studied at the French Lycee in Heliopolis, where he learnt French, German and English. He is also an alumni of the renowned Ain Shams University.