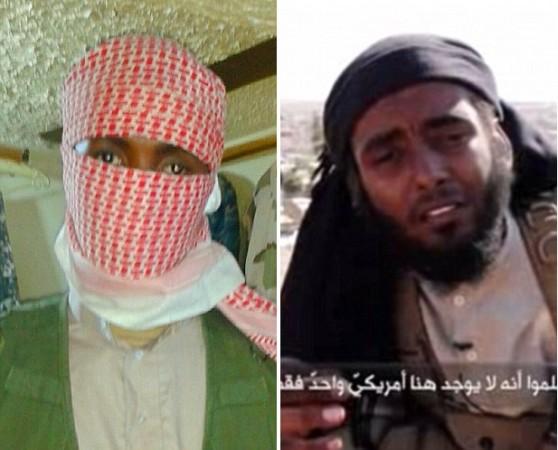 Two British nationals reportedly have been killed fighting for the Islamic State in the Kurdish town of Kobane located near the Syria-Turkey border.
The two dead ISIS fighters from Britain have been identified as Abu Abdullah al-Habashi (21) and Abu Dharda (20). Their deaths were reported on ISIS affiliate accounts.
The Foreign and Commonwealth Office has also affirmed the report stating that it was aware about the reports of the death of two British nationals in Syria.
However, the FCO spokesperson told The Guardian that since the country "does not have any representation in Syria, it is extremely difficult to get any confirmation of deaths or injuries and our options for supporting British nationals there are extremely limited."
Al-Habashi, who also goes by the name of name of Abu Abdullah al-Britani, was brought up in in north London in a Christian Eritrean family. He converted to Islam when he was 16.
Al-Habashi has made appearances in at least two ISIS propaganda videos posted online by the extremist group. Al Habashi reportedly told the BBC in August that he was at the "forefront" of fighting and said that he one of the few jihadists from Britain who had the 'honour' of fighting for ISIS both in Iraq and Syria.
His family also reportedly had tried to convince him to return home, but he told them off saying that "He had to stay back to fight for Allah."
Earlier last month, Al-Habashi made headlines after he featured in an ISIS propaganda video alongside a German and a French jihadi fighter. The video titled 'Wait. We are also waiting,' had given out some strong threats to the West. "We are waiting for you in Dabiq. We are waiting for you in Iraq. So bring your coalition of unbelievers because unbelievers will not help you. We will take their weaponry as booty and these people will die."
He then went on to add: "We will chop off the heads of the Americans. We will chop off the heads of the French, chop of the heads of whoever you may bring." He even promised that the black flag of the Islamic State will eventually be on the White House."
The second ISIS recruit from UK, Dharda, is a British-Somali who grew up in west London.
According to the BBC, Dharda was believed to have been questioned by counter-terrorism police at a British airport as he travelled towards Syria back in 2013. However, he was allowed to continue his journey as the officers were satisfied with the explanation he gave for the purpose of his trip.