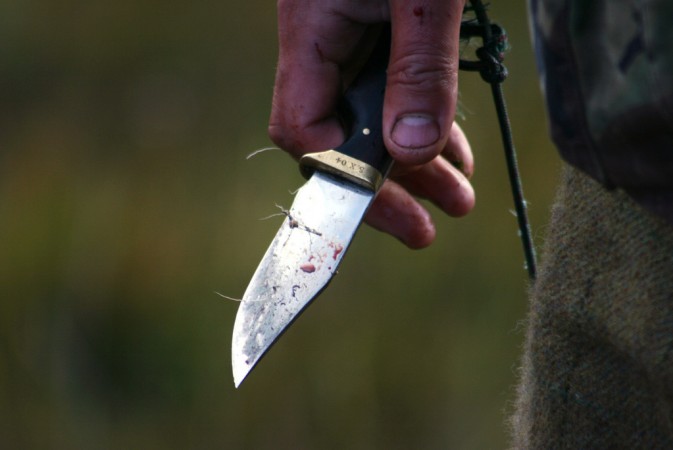 A Hindu monastery worker in Bangladesh was hacked to death in Pabna by unidentified men on Friday in what seems as a fresh incident of violence against religious minorities and intellectuals in the country, AFP reported.
Speaking on 62-year-old Nityaranjan Pande's murder, local police station chief Abdullah Al-Hasan said: "As a diabetic, everyday he walks early in the morning. Today as he was walking, several attackers hacked him in the neck... He died on the spot."
"He had been working at the monastery for around 40 years. In recent years he was the head of its office staff," he said.
No group has claimed responsibility for the attack yet, DNA reported.
The recent murder was similar to previous attacks by the Islamist militants in the country, head of police in the northwestern district of Pabna said. The Hindu monastery — Shri Shri Thakur Anukulchandra Ashram — where Pande worked is situated in Pabna, according to AFP.
"There was no eye-witness to the attack as it happened very early in the morning," an officer told AFP.
Another Hindu priest was killed in Bangladesh recently. The Islamic State of Iraq and Syria (ISIS) had claimed responsibility for the attack. However, the Bangladesh government refuses that the ISIS is active in the South Asian country.
In the last three years, at least 50 people — secular bloggers, gay rights activists or from minority communities — were killed in Bangladesh. The responsibility for the deaths have been claimed by either ISIS or the al Qaeda, but Bangladeshi Prime Minister Sheikh Hasina has blamed homegrown militants for the murders.
It is believed that the government's crackdown on the biggest Islamic party Jamaat-e-Islami, which also led to the execution of its chief Motiur Rahman Nizami, has fuelled a spate of violent incidents.