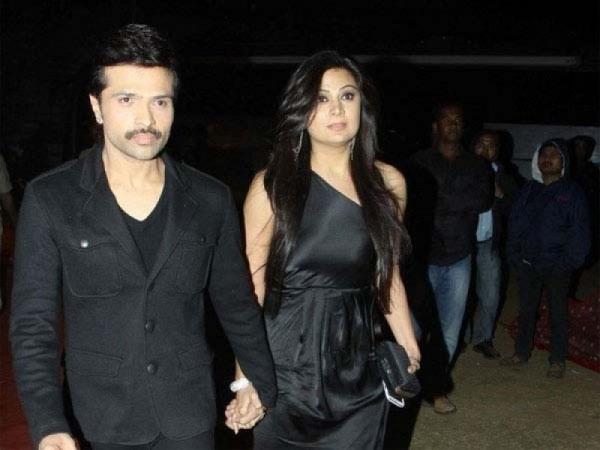 After Sonam Kapoor-Anand Ahuja, Angad Bedi-Neha Dhupia, now Himesh Reshammiya has now decided to tie the knot with his girlfriend Sonia Kapoor on May 11.
According to Mumbai Mirror, the music composer is all set to host a grand reception party for his close friends Friday evening.
The ceremony will take place at Himesh's apartment in the presence of their close friends and acquaintances.
"Singer and actor Himesh Reshammiya will soon tie the knot with long time girlfriend Sonia Kapoor. A simple ceremony will be held on the night of May 11, i.e today at his residence. The ceremony will be a close knit affair with just close family and friends. Himesh's parents and son Swaym will also be also be present for the occasion," read an official statement.
A few months ago, there were reports that Reshammiya was in a live-in relationship with Sonia Kapoor even before his divorce with his now ex-wife Komal. The musician's extra-marital affair with Sonia Kapoor was cited as the reason behind their separation. They ended their 22 years of marriage and were granted divorce by Bombay High Court in June, after Himesh and Komal amicably announced their separation in earlier 2017.
It was reported that Himesh's son Swayam was very close to Sonia and he also visits them regularly. The reports suggested that Sonia used to accompany Himesh on the sets of all the reality shows, during his live shows and appearances and was with him even during his recordings.
Earlier, it was reported that Sonia used to frequently visit Himesh's house but Komal, who was initially unhappy with her presence, later made peace with it.
It was reported that Himesh was taking care of Sonia's expenses and used take her to long drives, dinner dates and holidays. Himesh later refuted these reports and said their respective families were very close to each other and had no objection over her visiting his house.
Last year, Himesh was asked whether he was going to get married for the second time, he snapped and said no.
Himesha and ex-wife Komal filed for divorce in December 2016.