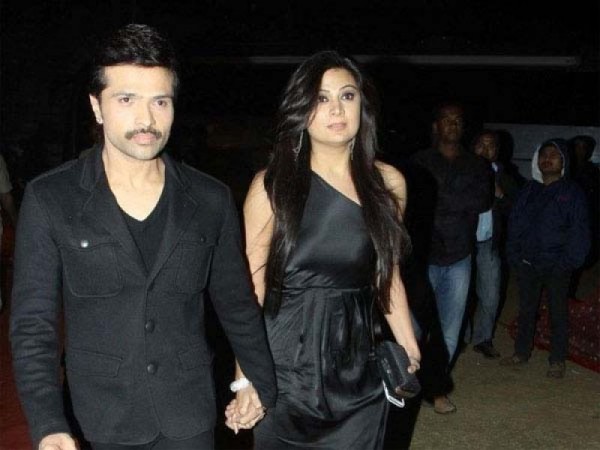 Himesh Reshammiya and wife Komal's decision to end their 22 years of marriage came as a shocking news for his fans. The couple was granted divorce by Bombay High Court in June, after they amicably announced their separation earlier this year.
The musician's extra-marital affair with Sonia Kapoor was cited as the reason behind their separation. And now reports are doing the rounds that Himesh is currently in a live-in relationship with his girlfriend even before his divorce.
"In fact, Himesh's son Swayam is very close to Sonia and both are on very good terms. Swayam also visits them regularly," a source close to the music composer told Spotboye.
"Sonia also accompanies Himesh on-the-sets of all the reality shows and is with him even during his recordings. She even accompanies Himesh during his live shows and appearances," the source added.
When Himesh was asked if he is going to get married for the second time, the music composer snapped and said "no".
Earlier, it was reported that Sonia used to give frequent visits to Himesh's house but Komal, who was initially unhappy with her presence, later made peace with it.
It was reported that Himesh was taking care of Sonia's expenses and used take her to long drives, dinner dates, holidays and buy gifts. Himesh later refuted these reports and said their respective families were very close to each other and had no objection over her visiting his house.
Himesha and ex-wife Komal filed for divorce in December 2016.
"Sometimes in life, mutual respect becomes most important and giving due respect to our relationship I and Komal have amicably decided to part ways legally as husband and wife and there is no problem whatsoever with this decision amongst us and our family, as every member of the family have respected our decision," Himesh said in a statement.
Even Komal clarified that no one is responsible for their divorce and compatibility is the only reason for their marriage not working anymore.
"Sonia is not responsible for this at all and our son Swayam, and our family loves Sonia just like a family member," she added.