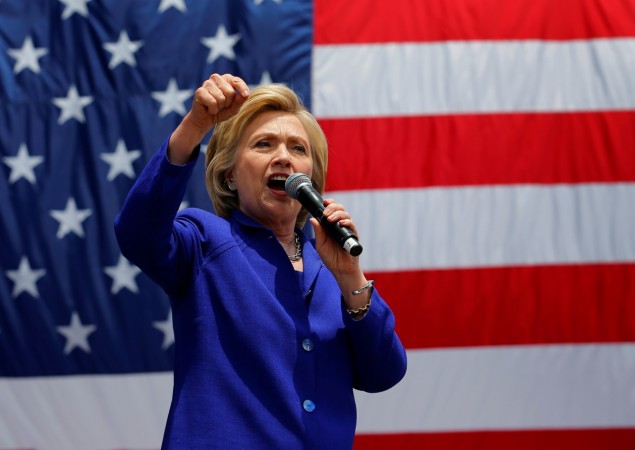 Social media has been abuzz with a conspiracy theory that claimed that U.S. Democratic presidential candidate Hillary Clinton used her body double after the 9/11 memorial on Sunday.
Clinton's health has been in the limelight for months. But now, along with her health news, a conspiracy theory has started gaining attraction online. Social media users claim that Clinton used her body double after the memorial.
Clinton stumbled into her motorcade during the 9/11 memorial service on Sunday. She was later taken to her daughter Chelsea's apartment to rest. Over two hours later, Clinton emerged out of the apartment and told everyone that she is fine and feeling great.
However, not many were convinced with her recovery. Several social media users claimed that it was her lookalike, who came out of the apartment. The evidence, according to social media users, is the photographs that were taken after she emerged from the apartment.
Some social media users pointed out the difference in the cheekbones, index fingers, weight, smooth skin and body composition of Clinton and her lookalike.
"Hillary's INDEX finger is longer than her RING finger. This ISNT Hillary [sic],' a Twitter user posted along with the comparison photo.
"Body double before & after #ClintonCollapse? Just a theory, but nose looks very different," another user commented.
Several social media users also pointed out that Clinton's security forces were not around her on Sept. 11, and she even posed for a photo with a young girl.
Also, Clinton's impersonator Teresa Barnwell initially tweeted saying that she might have been in the city on Sept. 11, but later she tweeted saying that she was in Los Angeles. "OK people, calm down. I was in LA today, all day. Was just messin' with your crazy conspiracy minded little heads. Go to bed," she tweeted.
Check out the Twitter reactions below: