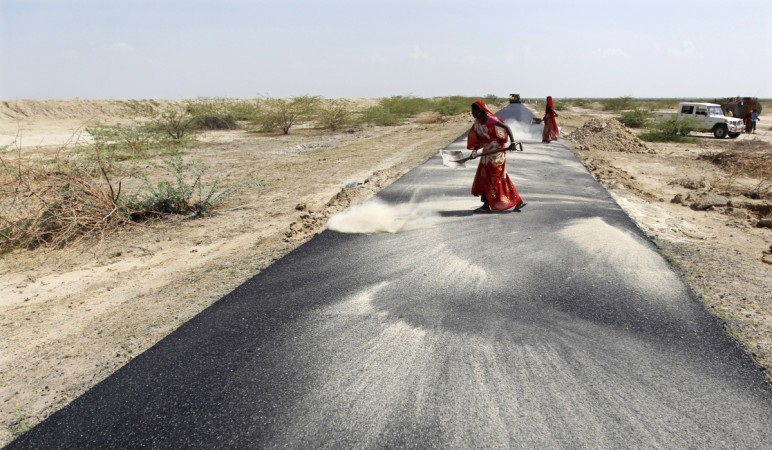 The central government on Thursday announced that projects in the road and shipping sector are expected to cross over Rs 6 lakh crore by the end of the present quarter. The government was hopeful that highway construction target of 15,000 kms would be met by March-end.
Nitin Gadkari, Minister for road, transportation and shipping said that the government was moving towards the target of building 40-41 km of highways every day. "In the road and shipping sector, we have already allotted work of around Rs 4,60,000 crore. By March-end, we will definitely cross Rs 6 lakh crore. We will try to do more than this," Gadkari was quoted as saying by the Press Trust of India.
Also read: IRB Infrastructure bags highway project worth Rs 1,200 crore; shares rise
Gadkari also said that over the last two-and-half years (ever since the BJP government came into power), the central government has given priority to development of infrastructure. "Before our government came to power, around 403 road projects totalling Rs 3.85 crore had almost become non-performing assets," Gadkari further said.
However, in a bid to de-congest traffic in India, the central government has decided to increase the length of the national highways to two lakh kms, from 96,000 kms at present. "In this 2 lakh km, we have already reached around 1.7 lakh km," the minister claimed, PTI added.
In August, the cabinet committee gave approval to the National Highways Authority of India (NHAI) to monetise 75 public funded-National Highway (NH) projects, which are currently operational and are generating toll revenues, for at least two years through the Toll-Operate-Transfer model.
Later in September, the Department of Economic Affairs approved a highway construction and maintenance project worth $1.04 billion, which would connect the country with Bangladesh, Bhutan and Nepal. The aim of linking the roads is to increase inter-regional trade in South Asia by 60 percent.