With the arrest of Jammu's prominent businessman-cum-politician Sudarshan Singh Wazir the high-profile murder case of the former legislator of National Conference (NC) Trilochan Singh Wazir took a new twist.
Interestingly both Sudarshan Singh and Trilochan Singh were cousins and affiliated with the National Conference.
The Crime Branch Cell of Delhi Police has arrested Sudarshan Singh Wazir, 67, who is also chairman of Jammu and Kashmir Sikh United Front, and his two associates Harjinder Singh Raina, 71, and Jagpal Singh, 51, for their involvement in high-profile Trilochan Singh Wazir murder case.
According to reports, all three were summoned by the Crime Branch of Delhi Police at Delhi for questioning. After questioning, all three were arrested.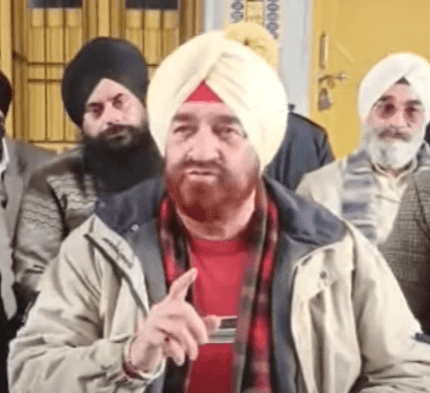 Harjinder Singh is also active in the politics of Jammu and Kashmir and has been the secretary of the District Gurdwara Management Committee from 2015 to 2016.
Sources said they have been booked under Section 120-B of the Indian Penal Code in Delhi.
Decomposed body of Wazir, a prominent political figure of J&K, was found on September 9, 2021, in Delhi
A prominent Sikh leader, former MLC, and a senior National Conference leader from Jammu, Tarlochan Singh Wazir (67), was found dead in Delhi's Moti Nagar area under mysterious circumstances on September 9, 2021
Wazir was a prominent leader from Jammu and he regularly raised issues faced by the Sikh community. As president of the J&K motor transporters' association, he also fought for their rights.
Strongly opposed to Sikh radical groups and their ideology, Wazir was a close confidante of NC leaders Farooq Abdullah and Omar Abdullah.

Wazir, one of the biggest transporter of J&K, was active in different social and religious organizations. He remained president of the J&K State Gurdwara Parbandhak Board for
Wazir's body was found in a decomposed state in the bathroom of the flat. The lock of the flat was locked from the outside. Trilochan Singh was also shot in the head. A case was registered at Moti Nagar police station in Delhi.
Later, the investigation of the case was handed over to the Crime Branch by the Commissioner of Delhi Police. Based on footage of CCTV cameras and surveillance, the police had arrested three accused Rajendra Chaudhary (33), resident of Village Gagor, Police Station Vijaipur District Samba Jammu, Balbir Singh alias Billa (67), resident of Preet Nagar Gandhi Nagar Jammu and Sector-11, Nanak Nagar. Harmeet Singh (61), a resident of Jammu, was arrested. Later, the fourth absconding accused Harpreet Singh Khalsa was arrested.
Their arrest was based on the disclosures of Harpreet Singh who was arrested from Jammu on December 11, 2022, in an encounter with the police.
Harpreet Singh, who was also involved in day-light dacoity at the house of Rakesh Aggarwal in Gandhi Nagar, was later taken to New Delhi by Delhi Police on court orders as he was evading arrest in the Trilochan Singh murder case.
Harpreet was reported to have disclosed the involvement of Sudershan Singh Wazir, Harjinder Singh Raina, and Jagpal Singh for conspiring in the murder case.
After the murder, Wazir's son pointed a finger at Sudarshan Singh
After the high-profile murder case, the family members of the deceased Sikh leader broke their silence and pointed fingers at another National Conference leader Sudarshan Singh Wazir.
"We have maintained a silence because the Crime Branch of Delhi Police is professionally investigating the case but the recent developments in Jammu have forced us to speak on this issue", Karan Wazir son of Trilochan Singh Wazir had said and alleged that an influential person whose name has been figured in the FIR was trying to sabotage the investigation.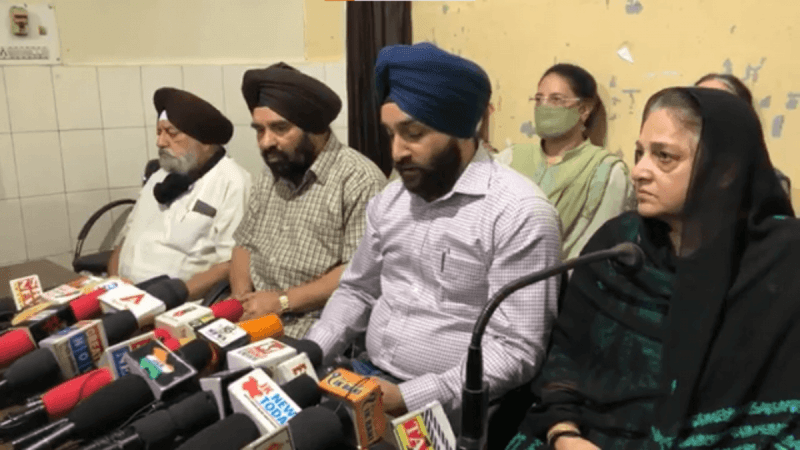 The family of the deceased hoped that the Crime Branch of Delhi Police will arrest the main accused who is still at large.
Within minutes after the recovery of his body, Wazir's brother Bhupinder Singh, a retired officer of J&K Police, had said that he was informed that his brother could have been killed due to political rivalry.
The family is at the forefront of this demand & their demand is being echoed by @JKNC_ , and the transport associations that Wazir Sb was associated with and others. We demand that CBI be handed this case so the conspiracy & those behind it can be uncovered & punished as per law. https://t.co/6NvgelG7ih

— Omar Abdullah (@OmarAbdullah) September 11, 2021
After the murder, Omar Abdullah had demanded a CBI probe.
The National Conference (NC) had demanded a CBI inquiry into the death of senior party leader Trilochan Singh Wazir, whose decomposed body was found in an apartment in Delhi last week.
"We demand that CBI be handed this case so the conspiracy and those behind it can be uncovered and punished as per law," Omar Abdullah had stated in a tweet after the gruesome murder.
Sikh organizations had also demanded a CBI probe into the murder of Wazir, who was chairman of State Gurdwara Parbhandak Board (SGPB) J&K.
Sikh groups suspected a deep-rooted conspiracy in this high-profile murder and demanded that culprits should be brought to book. Groups expressed their displeasure over the inaction by the law enforcement agencies even after the lapse of so many days and prima facie evidence collected by the agencies so far.