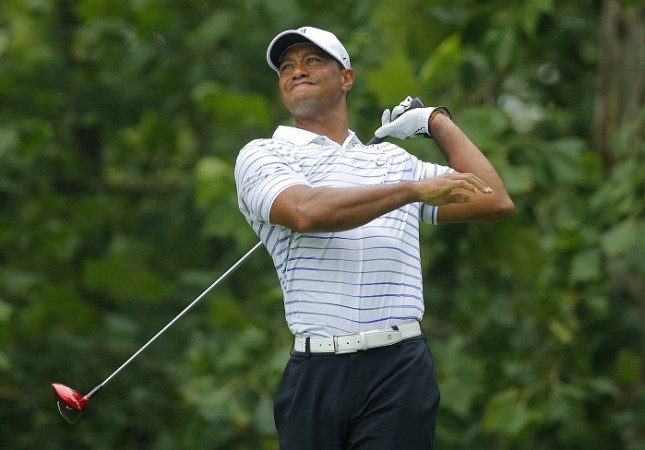 Hero MotoCorp, the world's largest two-wheeler manufacturing company by volume, has reportedly signed golfing legend Tiger Woods as its global brand ambassador for a four-year Rs 250 crore deal.
This is the first time Hero Moto is signing a global sports icon to endorse its brand. Previously, several cricketers and celebrities from the entertainment industry like Akshay Kumar were roped in as the face of the brand but Woods' signing marks a shift in Hero Moto's marketing and branding strategies.
Pawan Munjal, vice chairman of Hero Moto
announced the signing late on Monday evening in Florida, USA. At the press conference, Munjal explained why they had chosen Woods to represent the brand.
"Tiger is not just a golfing champion and an icon for millions around the world, he is a phenomenon. His appeal and charisma spans across continents cutting through barriers of geography, age, language and nationalities," Munjal said , reports The Times of India..
Munjal added that Tiger Woods will not just be the face of Hero Moto's global brand but will also partner with the company in its corporate relations.
"We have lined up exciting campaigns to build on the core values of Hero in our global markets and Tiger is going to play an integral role in these initiatives. Our campaign with him will be on multiple platforms - print, electronic, digital, social and outdoor," Munjal told The Economic Times.
News of the signing comes three months after Hero Moto signed a separate four-year deal with Woods to sponsor the Hero World Championship, a $3.5 million PGA golf tour.
Tiger Woods expressed his excitement on the signing adding that Hero Moto shares his vision. Since the company will also be sponsoring the Hero World Challenge, which benefits his foundation, the deal would "greatly expand" their "worldwide relationship," Woods said.
But many questioned Hero Moto's move of signing Tiger Woods given his controversial reputation. Munjal cleared the air on the decision too.
"Let me tell you, we are absolutely thrilled to be in a partnership with Tiger. Hero and Tiger together represent the best in our respective professions. Whatever happened is now all behind him. He went public, apologised for what has happened and he is back in the game," Munjal was quoted as saying by The Financial Express.
"People are back with him, many corporates are back with him and obviously Hero took a very conscious call," he added.
Woods will be making his comeback at the Hero World Challenge, slated to begin 4 December in Florida. The 79- time PGA Tour Title winner will be the host of the three-day golfing event. Woods has been off the course for quite a while as he was recovering from a back injury.
But in a recent interview on the local radio he said he felt "great" and used all the time off to get better and practice the game.
"I've gotten stronger. I've gotten more explosive. I've gotten faster. I now just need to hit more balls. But the body is good. I don't have the sharp pain like I used to at the beginning of the year. I don't have that anymore. I still have some aches and pains, just like anybody else who is my age and older," Woods said.