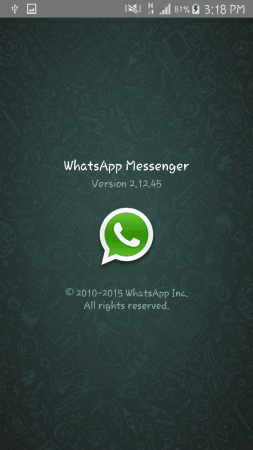 Whatsapp introduced its voice-calling service during the beginning of this year. Though the feature lets you call any of your Whatsapp contacts, the feature doesn't come for free. A latest research actually says the cost could be whopping.
According to AndroidPit, calling someone through Whatsapp consumes almost 1.3MB of data in 60 seconds. The research also explains data consumption may vary, with an average consumption of 960KB. This means 16 hours and 45 minutes of Whatsapp calling will consume 1 GB of data.
In India, the average tariff for 1GB 3G data costs between Rs 200 and Rs 250. So, a Whatsapp call for a minute would cost around 20 paise, while traditional call charges hover around 30 to 50 paise per minute.
"This is not a problem if you are connected to an unlimited WiFi hotspot – but WhatsApp could quickly romp though a restricted 3G or 4G data plan. Chatting away at a rate of 1.3Mb of data per minute will burn through a 500MB monthly data plan in just SIX hours – which is equal to 11 minute of call-time per day. By contrast, instant messaging and Voice over IP app Viber claims to use 240Kb per minute during phone calls" points out Express.
Again, the person receiving the call consumes an equal amount of data. In contrast, incoming call charges have been withdrawn several years ago and you don't need to spend a penny unless your phone is on roaming.