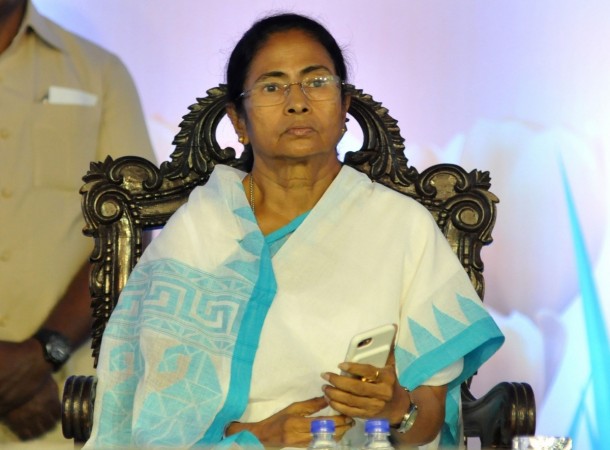 West Bengal Chief Minister and Trinamool Congress chief Mamata Banerjee on Saturday became the latest person to join the long line of politicians who have demanded a probe into charges that the Electronic Voting Machines (EVMs) have been tampered with to give the BJP an added advantage in elections.
Also read: EVM controversy again? After Mayawati, now Harish Rawat claims voting machines were tampered with in Uttarakhand
However, Assembly elections in West Bengal are not due until 2021, and the all-important Lok Sabha elections will be held before that, in 2019. So why is Didi — as Banerjee is referred to by supporters and detractors alike — asking for a probe into EVM-tampering elections now?
Political observers believe this is her way of deflecting some pressure off herself as well as the party in the Narada News sting operation case. After all, her demand came just a day after the Calcutta High Court ordered the Central Bureau of Investigation (CBI) to probe the case, wherein a sting operation caught several top-level Trinamool Congress leaders accepting bribes.
Interestingly, Banerjee had blamed the saffron party for the Narada tapes as well, saying they had been leaked from the "BJP office." This, despite it being well known that Narada News is based in Kerala, which is a Left bastion, and the weakened Left parties in West Bengal would like nothing more than to unseat Banerjee and the Trinamool Congress and return to power in their former bastion.
What Mamata Banerjee said
Banerjee told reporters on Saturday: "Japan manufactures EVMs, but it doesn't use them for election purposes. Even America and Germany don't use EVMs during election. I would like to request the Election Commission of India (EC) to call an all-party meeting to discuss the issue."
This, despite the EC having clarified multiple times — following similar allegations by BSP chief Mayawato, Uttarakhand Congress leader and former chief minister Harish Rawat and Delhi Chief Minister and AAP chief Arvind Kejriwal -- that EVMs cannot be tampered with.