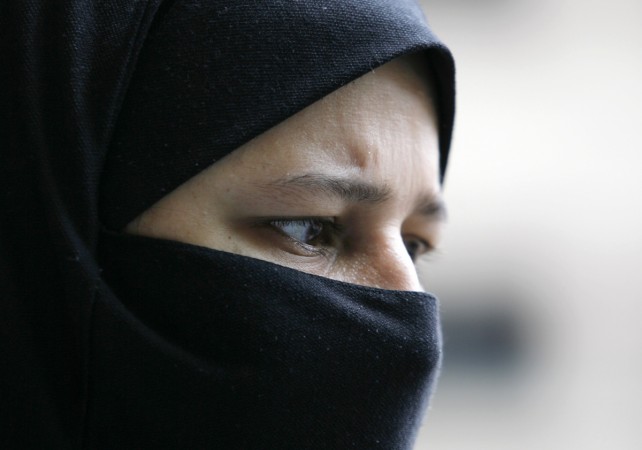 A 50-year-old India-origin woman, who works as the headmistress in one of the most popular primary schools in London, was recently termed "Hitler" on social media after she tried to ban young students in her school from wearing hijab.
The principal, who has been identified Neena Lall of St Stephen's School in Newham, east London, had also made efforts to ban students under eight from fasting.
However, her efforts did not go down well with the parents of some students in the school. The members of the local community, which consists of people from India, Pakistan and Bangadesh, condemned her decisions.
In fact, a video clip from Downfall, the 2004 movie about the last days of Adolf Hitler, with the subtitles edited to match the controversy at the school, was also circulated.
While Lall was portrayed as Adolf Hitler, the school's former chairman of governors was depicted as Russian dictator Stalin.
Her colleagues said it was wrong to brand Lall as Hitler.
"It is a very good school. Neena is a very good head teacher," one of the school's governors told the Sunday Times.
Even a section of the Twitterati supported the ban imposed by Lall.
The headmaster is right to ban the hijab..... Hardly a Hitler.......

— Sharon Patricia (@sharonpr1507) January 28, 2018
She was correct. Wearing the hijab is a sign of not just failure but refusal to assimilate. Those who refuse to change their ways should go back to where they came from. Or else they will convert the UK into the Middle East. https://t.co/AyTxBbYQOH

— Jayant Bhandari (@JayantBhandari5) January 28, 2018
Following the backlash, Lall had to reverse the ban and apologise for it on Monday during a meeting involving parents and the school's management.
"The schools uniform policy is based on the health, safety and welfare of our children. The school has taken the decision to make changes to this policy with immediate effect and this follows on from conversations with our school community," the school was quoted as saying by India Today.
"We will work with our school community to continue to review this policy going forward in the best interests of our children," it added.