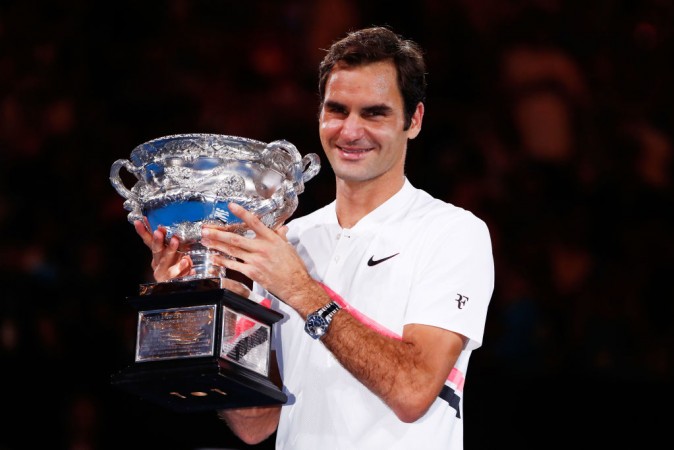 Reigning world number one Rafael Nadal has said he is not particular about keeping count of Roger Federer's Grand Slam titles as he prefers looking what is in front of him and not what is happening around him.
Nadal also said he is happy for Federer's win at Australian Open 2018 and that he had sent the Swiss legend a text message, congratulating him for the historic achievement.
Also read: Fitter and hungrier, Rohan Bopanna follows Roger Federer's route to success
Federer became the first man to win 20 Grand Slam titles when he finished on the top step of the podium in Melbourne last month. The 36-year-old was largely unchallenged in his successful title defense. He defeated former US Open champion Marin Cilic in five sets in the final of the season's first Grand Slam.
On the other hand, 16-time Grand Slam champion Nadal retired with a leg injury while trailing 2-0 in the fifth set of his quarter-final match against Cilic.
The Spaniard, who last week, called the injury "a shame" is currently recovering from it and is likely to be back in action in the last week of February at Acapulco where he finished the runner-up last year.
"I am always looking at what's in front of me, not what is around me," Nadal was quoted by Daily Express as saying.
He added: "There is always someone who has achieved more than you or who has earned more than you. You can't let that frustrate you; instead, it is better to be satisfied with what you do, so long as you are giving it your all.
"I immediately sent him a text message [after Australian Open final]. I was happy for him; I congratulated him and I told him I'm always happy when he does well.
"I usually congratulate people I know in private rather than publicly. I have had a very good relationship with Federer for years now."
Federer eyes Nadal's numero uno spot in Rotterdam
Federer, who is currently ranked world number two, will look to dethrone Nadal from the top spot of ATP Rankings when he plays at Rotterdam for the first time since 2012 from Monday, February 12. With 9605 points, the former world number one currently trails the numero uno by 155 points.
Notably, the in-form Swiss, who was handed a wildcard for the ATP Master's 500 tournaments, is the top seed. He will reach the world number one spot for the first time since 2012 if he reaches the semi-final or further.