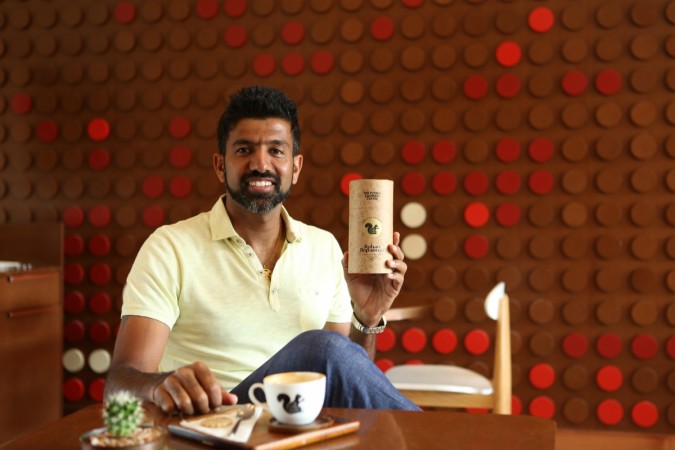 Rohan Bopanna was helping out a crowd of coffee enthusiasts and journalists at a coffee-tasting session on a pleasant Tuesday afternoon in Bengaluru. The tennis ace was brimming with enthusiasm as he took the crowd through various flavours and aromas of the coffee from his hometown — Coorg.
The tennis ace was in the city to officially launch his coffee brand Rohan Bopanna's Master Blend. He was so much into the session that the only time he spoke about tennis was when he revealed how his close friends on the circuit, including Australian Open 2018 runner-up Marin Cilic, have become fans of his coffee.
Bopanna cut a relaxed figure as he had finished on the second step of the podium at Australian Open along with his Hungarian mixed doubles partner Timea Babos only a couple of days earlier. The coffee brand launch only made the start of the year more memorable for the man from Coorg.
In Melbourne, Roger Federer was not the only player proving the "age-is-just-a-number" theory right. Bopanna was at it as well.
The doubles specialist, who turns 38 next month, fell short of his second Grand Slam title but ticked quite a lot of boxes after teaming up with a fresh partner in Babos for the season's first Grand Slam. Notably, he also reached the pre-quarters of the men's doubles with Frenchman Edouard Roger-Vasselin, with whom he is looking at a long-term partnership.
Bopanna has taken inspiration from Federer. His first Grand Slam title — the French Open mixed doubles crown — with Gabriela Dabrowski last year seems to have made him hungrier than ever.
The "Coffee Man" made sure he allocated time at the event to speak in detail about his consistent run in the recent past, improved fitness and his future plans. Here are a few excerpts from Bopanna's conversation with reporters on Tuesday.
On practising with Federer at Australian Open
I have practised with him [Federer] numerous times. I have known him for such a long time. In 2006, I played against him in singles — I don't know if you all remember that in Halle. Over the years, you keep seeing the same players in the same locker rooms. So, you get familiar with them. During IPTL (International Premier Tennis League) I played doubles with him.
So, one day before the finals [Australian Open 2018], Ivan Ljubicic sent me a text asking if I wanted to practise with him [Federer] for an hour. I said, "Sure." Because you don't get many opportunities to play with him.
I happened to be there at that time and [there is] nothing like playing with him. He's a lot of fun. He enjoys his tennis. [There is] So much for players to learn from him. We had a good practice session for an hour. We had a good laugh.
For him winning 20 Grand Slams is exceptional. What he's doing, you know, it proves age is just a number. If you keep fit, if you keep playing well, if you keep believing... And for him, he's also learnt something new, which is great to see, you know, that no matter how much you achieve you can still learn something and get better.
I think hats off to him. Tennis is at such a high level thanks to him and Nadal. That rivalry also has pushed each other to get better. In any sport, a good rivalry helps [you] to get better.That clearly showed. Especially for him in the fifth set to go up a level higher shows what a great champion he is.
Will you continue playing with Timea Babos or will you go resume your partnership with Gabriela Dabrowski?
I actually don't' know. Like I said, she [Timea] plays singles and doubles. It depends on her, whether she wants to play three events or not. So it will be decided just before the French Open.
I might play with her. But in mixed doubles you never have a fixed partner. I will only know a few weeks before the tournament.
Have you spoken to Timea about a possible long-term partnership?
Absolutely not, nothing. We have fixed only Australia. We have not spoken after that. There is no practice, there is no tournament [mixed doubles]. It's literally the French Open [next mixed doubles tournament].
I would now want to focus on the Masters tournaments — the Indian Wells, the Miami and the clay court season — playing with Edouard Roger Vasselin. That's the priority, not mixed doubles for the French Open. The main goal for us is to focus as a team together [Eduard]. When it comes closer to the French Open, we will decide.
It depends on if she [Timea] wants to play. Playing three events is not easy for anybody. She has to make that choice. Of course, why not.
How is the partnership with Edouard going on? What are your plans for 2018 with him?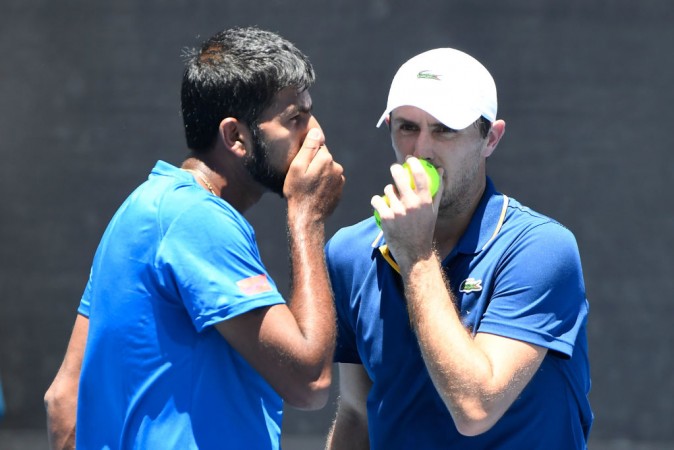 That was one of the key points [for splitting with Pablo Cuevas] — the fact that I can play with a doubles player [specialist].
It was mainly to practise and really improve our game together. In the last month, we played some good matches. We won some close matches in Sydney, losing to the champions there. And in Melbourne, the guys we lost to ended up winning the tournament [Australian Open].
We have started playing well as a team. It's just a matter of time we also work on assessing what our strengths and weaknesses are. And it is a work in progress. We have played only two tournaments so far. We obviously have such a long season. If it goes well, we are not looking at a partnership just for few more months or just this year. It's going to be a long-term partnership. It's a slow-building partnership.
How do you select partners?
For me, I always looked at partners who had a big game, who hit the ball hard, who play a little aggressive. Those partners always help my style. Those are the kind of partners I try to play with. I played Aisam [Aisam ul-Haq Qureshi] back in the day, I played with Florin Mergea, who had a very good forehand, and I have played with Mahesh [Bhupathi]. Now I am playing with Timea.
If you look at it overall, those are the kind of players I choose to play with and have done well with.
Even if tomorrow I look for a new partnership, that is what I will try to do.
How do you approach your prospective partners?
It's simple. It's pure word of mouth. It's not rocket science.
You look fitter now. What have you done? Any changes in your regime in terms of training?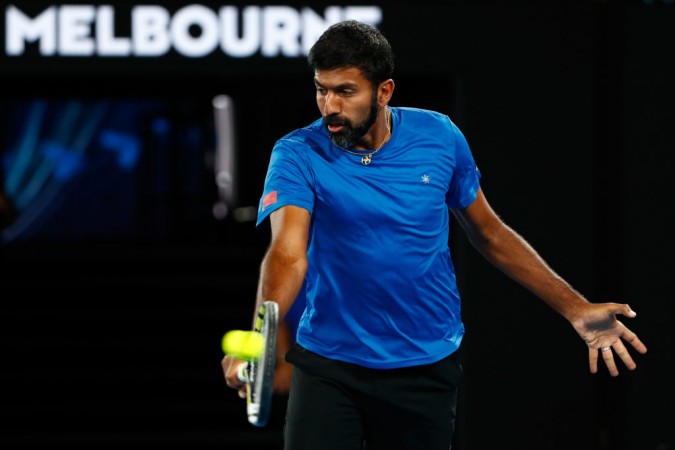 It's been pretty much the same. I have changed the food I am eating a little bit. So those are the things that made a difference. Cutting down on bread helped a lot. It has made a big difference. I did a food intolerance test, which helped me know. Yeast was not pretty good for me.
These are the things I am learning now. Probably, if I had known these some 15-20 years ago, that would have been the right time to do it.
But that's the thing. As a player, even at this age, it feels amazing to know that you can still learn and grow and improve.
Is age just a number for Bopanna also? Will we see you on the circuit for another three-four years?
Yes, especially since I won my first Grand Slam last year, I made another Grand Slam final this year.
I am feeling great on court and playing. As long as I am enjoying it and keep being fit, that will keep me going. I don't think there is one particular age that will make me stop.