In a show of strength, the Indian Navy is improving its new 'mission-based deployments' in the Indian Ocean Region (IOR) stretching from the Persian Gulf to the Malacca Strait.
India, Russia to hold first tri-service combat exercise
This news comes days after defence minister Nirmala Sitharaman commissioned the indigenously built anti-submarine warship INS Kiltan at the Eastern Naval Command in Vishakhapatnam on October 16.
Why the initiative?
The initiative was taken to keep China on a tight leash when it comes to its maritime activity. Chinese warship and submarines have been sighted quite often in the Indian Ocean region.
The opening of China's first naval base in Djibouti at the western end of the Indian Ocean in July and regular visits by the PLA Navy to the port of Karachi in Pakistan have also raised concerns among the Indian Navy.
Round-the-clock vigilance
According to the Navy, warships are now keeping a round-the-clock patrols vigilance in the Indian Ocean waters to meet any emergencies posed by conventional threats.
The vessels are also keeping an eye out to counter maritime terrorism, pirates and even provide immediate aid in case of any disaster.
According to a Times of India report, around 12 to 15 destroyers, frigates, corvettes and large patrol vessels are deployed in the IOR waters at all times. The leg up the vigil, the vessels receive regular information from naval satellite Rukmini (GSAT-7) and the Poseidon-8I maritime patrol aircraft.
The Navy aims at deploying "mission-ready warships" and aircraft along critical sea lanes of communications and "choke points" ranging from the Persian Gulf and the Gulf of Aden to the Malacca Strait and Sunda Strait.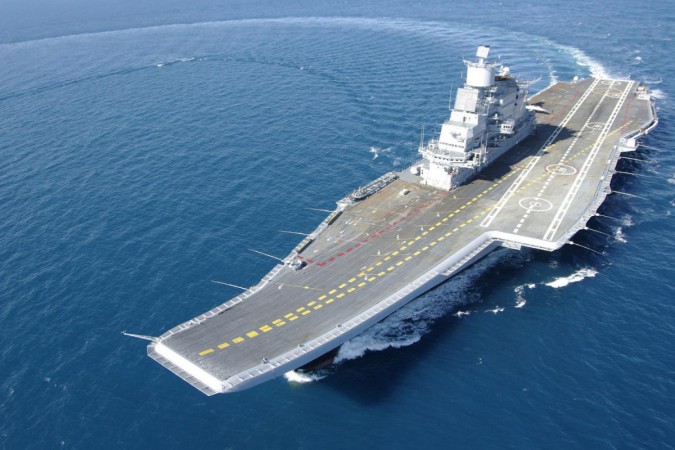 "This will be done on a 24x7 basis round the year, with the warships being sustained and turned around on station. The Indian Navy has emerged as the net security provider and the first responder in the region," a senior officer was quoted as saying by the TOI.
Current scenario
According to the report by the English daily, a Shivalik-class stealth frigate is currently patrolling the Bay of Bengal towards Bangladesh and Myanmar.
Meanwhile, a Teg-class frigate is keeping a vigil on Madagascar, Mauritius and Seychelles and the INS Trishul has been deployed for anti-piracy patrol in the Gulf of Aden. The waters around the Andaman Sea are being patrolled by a Kora-class corvette.