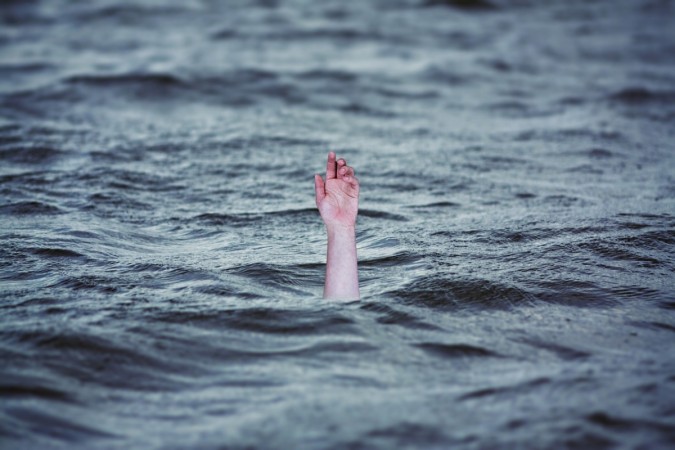 Following the harassment by in-laws over the birth of two daughters, a couple took the extreme step of committing suicide along with their kids -- an infant and a toddler -- by jumping into Peddamma Cheruvu lake in Hyderabad.
The bodies of Manipadige Ramesh, 32, his 24-year-old wife Manasa, and the kids were found on Tuesday. According to the police, Mansa's father has complained that Ramesh's relatives were harassing the couple for giving birth to two girls -- Geethasree and Divyasree.
While the police have registered a case, they have launched an investigation following the harassment complaint against Manasa's in-laws.
Read: Hyderabad crime: 8-month pregnant woman's body chopped; mutilated head, torso dumped in bags
Inspector M Surender Goud from Medchal's Keeasara said that the infant was found hugging her mother when the bodies were fished out from the lake. Ramesh and their second daughter's bodies were also pulled out.
What led to the mass suicide?
Ramesh had married Manasa back in 2014 and the couple resided with his parents, Deccan Chronicle reported.
Ever since the two got married, Ramesh's relatives were harassing Manasa for giving birth to two girls. Following this, she even signed off their property to her daughters (Ramesh's sisters), which did not go well with Ramesh and his wife.
Ramesh often used to have heated arguments with his sisters over the property dispute.
Earlier this week, Ramesh had another argument with his parents and sisters after which he left home with his wife and daughters.
Who found Ramesh and kin?
As Ramesh didn't return home, his relatives went out to look for them. On tracing his scooter near Peddamma Cheruvu lake, the brothers immediately informed the police. The bodies were discovered soon.
Referring to the allegations by Manasa's kin, an investigating police officer said, "Manasa's father said that his daughter's in-laws -- her sister-in-law and other family members -- were harassing and torturing her for not giving birth to a boy, which he claimed forced her to take the extreme step along with her husband and two daughters."
Further investigation is underway.