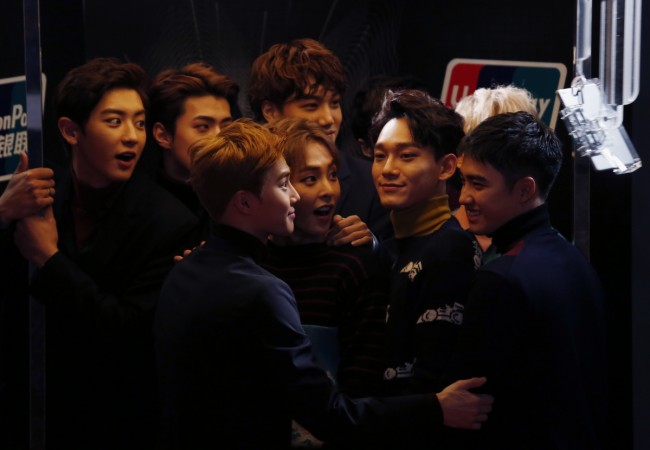 EXO may have made its comeback after a full year but fans are worried about some members of the band. The K-pop band's devoted fandom is troubled by one member in particular, Park Chanyeol.
Distress signals went up when EXO held a press conference on Wednesday, June 9. Chanyeol, who appeared with bright pink hair, bowed down and in the process, revealed a gaping bald spot.
This shocking revelation, which revolved around the "Lucky One" singer's premature balding, soon became a topic of discussion on the internet, with many opining over the cause of his loss of hair.
"Fortunately, that bald spot in shape of a coin is caused by stress, so hair can regrow after a good amount of rest..." Allkpop quoted one netizen as saying.
Fans of the "Monster" singer concurred that he's losing his hair largely due to stress, and in order to stop causing more stress to the singer, fans encouraged others to not make a big deal out of this.
"SM peeps, let him rest. It's okay if they promote with black hair, so stop destroying their hair," another netizen said.
Chanyeol, 23, seems to have gained immense support from fans and family after the release of his band's new album "EX'ACT."
Earlier, the SM Entertainment artiste's sister, Park Yoora, uploaded a picture of her reporting on EXO's comeback and captioned it: "Who knew this day would come." This proud moment was noticed by fans as well. In a series of comments, they recognised the siblings' love and gushed about it.