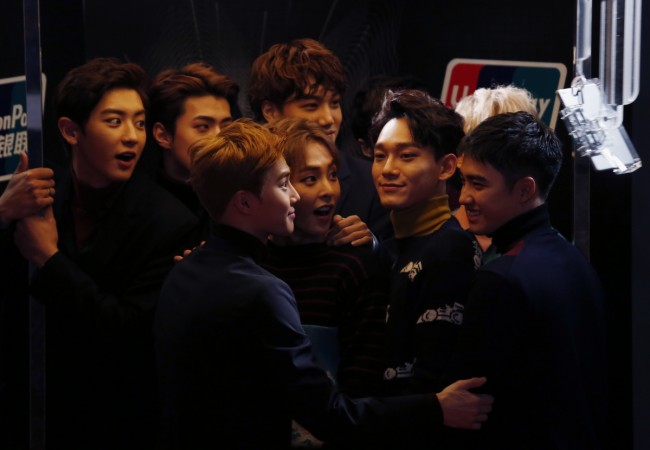 For EXO member Chanyeol's sister, Park Yoora, it wasn't just another day at her job. The TV presenter, who works with YTN in South Korea, had a proud moment when she reported on EXO's comeback album.
Yoora, who shares a close relationship with Chanyeol, took to Instagram and described her apparent joy by posting a picture of her reporting on EXO's third full length album. She captioned it: "Who knew such a day would come."
This supportive and incredibly sweet moment was not lost on fans. Netizens commented on Yoora's photo, with many in awe of Chanyeol and his sister's love.
As much as Yoora is proud of her brother, so are fans of the singer, whose band released its third full length album on the eve of Thursday, June 9.
EXO's comeback album, "EX'ACT," is touted as one that's performance-rich, different and heavily stylised. Their latest musical project was released with music videos of their two title tracks, "Monster" and "Lucky One" in Chinese and Korean, catering to fans overseas.
Indeed, there has been much excitement surrounding EXO's latest album. This is evidenced in the number of pre-ordered sales of "EX'ACT." According to a report on Soompi, the album recorded a staggering 660,180 orders before its release date. The outlet pointed out that the Korean version sold 442,890 copies while 217,290 copies of the Chinese version were sold.
After releasing their album online at midnight, the band is expected to perform on "M!Countdown" on June 9.