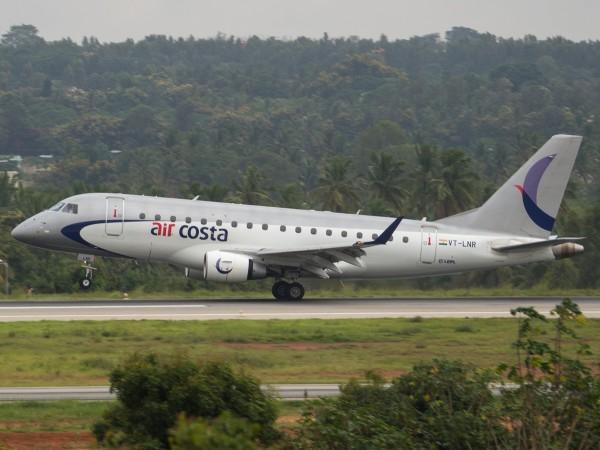 Regional airline Air Costa, which has been mired in a number of controversies in recent times, including for non-payment of salary to its employees for a few months last year, has suspended its operations for two days due to "financial issues." As a result, both aircraft it operates in India have been grounded, and its website seems not to be taking any new bookings.
Also read: After Air Pegasus, Air Costa halts operations over payment issues
Air Costa Marketing and Brand Communication Vice-President Kavi Chaurasia confirmed to International Business Times, India, that the carrier had indeed halted operations, but only for two days, and that it would resume operations from Thursday. This is hardly the first time the carrier — whose destinations are all in southern India with the exception of Jaipur — has halted operations.
Chaurasia added that the operations had been halted because there was some issue with a lessor, and that this was being ironed out. He also said that the passengers on the flights cancelled as a result of this halting of operations had been given two options: Take a refund or be booked on an alternate flight to your destination.
Air Costa has had a choppy ride in recent times, despite using two aircraft to operate 16 flights daily to eight destinations. It's market share has fallen from 0.7 percent in August last year to 0.5 percent in January 2017, despite an increase in passenger load factor by several percentage points between the same period, according to official data released by the Directorate General of Civil Aviation (DGCA).
It now remains to be seen how Air Costa performs when it resumes operation on Thursday, March 2. Meanwhile, there seems to be no problem in booking tickets for the carrier, online, despite the live chat feature on its website going missing.