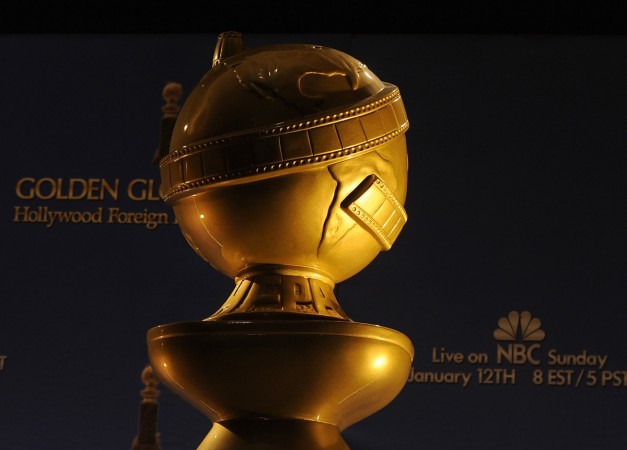 The 75th Golden Globe Awards will begin in a few hours at the Beverly Hilton, California. While the event will be shown on television like every year, the 2018 Golden Globes will be streamed live online as well this year.
Unlike previous years wherein the nominations, red carpet appearances and winners stole the spot, this year's awards night is expected to generate more buzz about celebrity support towards the "Me Too" and "Time's Up" apart from the winners' list.
Also Read: Angelina Jolie doesn't want a 'scene' with Jennifer Aniston at the Golden Globes 2018?
Numerous celebrities – men and women – will be donning black attires to show their solidarity against sexual assault, discrimination, harassment and abuse.
This will be the first official celeb gathering since the Harvey Weinstein sexual harassment scandal broke open. There are bound to be some strong statements, opinions by host Seth Meyers and more will be making headlines this year.
Apart from the serious issue, gossip tabloids will also have their eyes set on Brad Pitt's exes –Angelina Jolie and Jennifer Aniston – who will be present at the same venue. The two actresses were last seen attending the same event in 2015's Critics' Choice Awards.
On the nominations front, the Best Picture category is dominated by all Me by Your Name, Dunkirk, The Post, The Shape of Water and Three Billboards Outside Ebbing, Missouri.
Actors including Timothée Chalamet, Daniel Day-Lewis, Tom Hanks, Gary Oldman and Denzel Washington are battling for the Best Actor trophy whereas Jessica Chastain, Sally Hawkins, Frances McDormand, Meryl Streep and Michelle Williams are nominated for the Best Actress award.
It was a star-studded year for television as actresses like Reese Witherspoon and Nicole Kidman stunned viewers with moving performances in HBO's miniseries Big Little Lies. The show was a topic of discussion for months after the show ended.
As a result of the impact, the show won six nominations. It fights against The Crown, The Handmaid's Tale and Netflix's 13 Reasons Why.
Check out the complete nominations list here.
Without further ado, here are the details on where to watch the Golden Globes Awards 2018:
On TV:
The Golden Globes will air on NBC, this Sunday, at 8 pm EST. For Indian viewers, the 75th Golden Globe Awards will be aired on Monday, January 8, at 7.30 am and 9 pm on Comedy Central, Vh1 and COLORS INFINITY
Online:
US viewers who have a subscription to DirecTV Now, Fubo TV, Hulu Live TV, Sling TV, Sony PlayStation Vue, Century Link Stream or YouTube TV can watch the Golden Globes live on Sunday via NBC live stream.