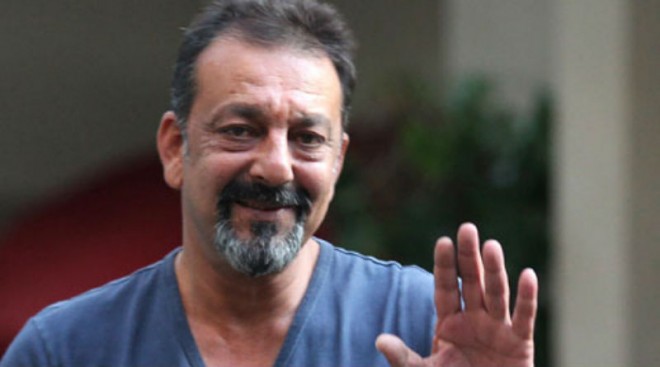 Bollywood actor Sanjay Dutt will finally walk free Feb. 25 from the Yerwada Jail, Pune, after completing his 40-month sentence. The actor has been serving jail term for illegal possession of arms during the 1993 Mumbai serial blast.
The "Munna Bhai M.B.B.S." actor will be released from jail Thursday, and due to security reasons, he has been advised to take air route from Yerwada jail.
"While it takes only a little over three hours to travel from Pune to Mumbai by the Expressway, Dutt has been advised to use a chartered plane instead to avoid any law and order problem arising from the media frenzy surrounding his release," a senior official from the prisons department told The Indian Express.
The security at Imperial Heights at Pali Hill, his residence in Mumbai, has also been beefed up. Police fear that the situation might go out of control, as fans in huge numbers might gather near his residence to meet the star, The Times of India reports.
Meanwhile, Sanjay's residence has been spruced up to welcome the actor. His favourite dish, Tandoori Chicken, will be specially prepared for him, Mid-Day reports. "Sanju has written letters to his sister Priya Dutt and her husband Owen Roncon to come and receive him. He wants everyone to be there when he is freed, along with Maanayata, and close pals," the daily quoted a source as saying.
After landing in Mumbai, the actor will visit Siddhivinayak Temple first, and then head to Bada Kabrastan in Marine Lines, where his mother Nargis is buried. After coming home, he will perform a puja near his late father Sunil Dutt's portrait.
Sanjay was awarded five-year sentence in 1993, which he served in parts, for illegal possession of a 9 mm pistol and an AK-56 rifle during the Mumbai bomb blasts.