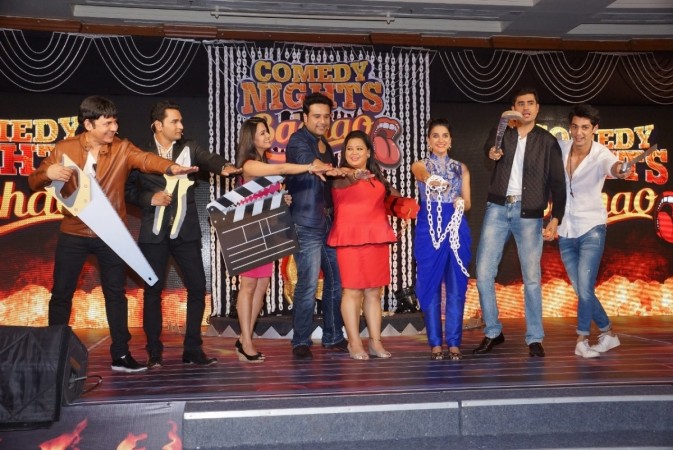 Speculations were rife that two of Colors' popular comedy shows "Comedy Nights Live" (CNL) and "Comedy Nights Bachao" (CNB) will soon go off air, but Krushna Abhishek – the host of both the shows – rubbished all the reports.
In a conversation with DNA, Krushna opened up about his shows going off air and Akshay Kumar losing cool over the racist remark.
Rumours about Krushna's "Comedy Nights Live" going off air were doing the rounds for the past few weeks. Reports even suggested that the makers are prepping for the grand finale of "Comedy Nights Live." However, Krushna rubbished the reports and said that the show is doing well and there is no reason for it to go off air.
"There have been rumours of it going off air since it began! People are just spreading these things, the show is doing well, why will it go off air? In fact, people were even talking about Comedy Night Bachao (CNB) going off air, which is not true at all," Krushna told DNA.
Talking about Akshay losing temper on the sets of "Comedy Nights Bachao," after comedian Siddharth Jadhav addressed Lisa as a "black African," Krushna said that it was just a prank.
"That was a pre-decided prank. It was Siddharth Jadhav's first day. He was filling in for Karan Wahi who was unwell. So, we decided to scare him. I have worked with Akshay in Entertainment and know him well. Akshay was supposed to get upset with Siddharth's comments (he passed some racist remarks on Lisa Haydon). We stalled the shoot for 20 minutes and later when Siddharth was almost in tears, Akshay went and got him inside and all this will be shown in the episode," Krushna explained.