After a spate of attacks by the hair-chopping gang terrorised the women of Haryana and Uttar Pradesh— the latest being the wife of a policeman in Dwarka who was attacked on Saturday, August 5, the women have come up with methods like sleeping with helmets on to offering prayers to protect their precious hair and as some are suspecting—to ward off the scissor-wielding evil spirit.
Hair chopping rumour claims life: Dalit woman lynched for looking like a witch
Chillies and hena
While wearing a helmet to bed seems to be the most convenient option to protect one's hair, people of Haryana and UP have turned towards spirituality and superstitions to fight the evil spirit.
Residents have taken to usual anti-demonic precautions like sprinkling Ganga water in and around the house and even tying seven green chillies and a lemon at significant spots of their house.
Some are even hanging pods of garlic—which is known to scare away vampires—on the eaves of their houses and even tying it to their limbs. Other women are applying henna handprints at the entrances to ward off the malicious spirit which some have described as a cat-like animal.
In Muslim neighbourhoods in Mewat area of Haryana, the womenfolk are burying strands of their hair over which the local maulvi has read the protective Aayat prayer.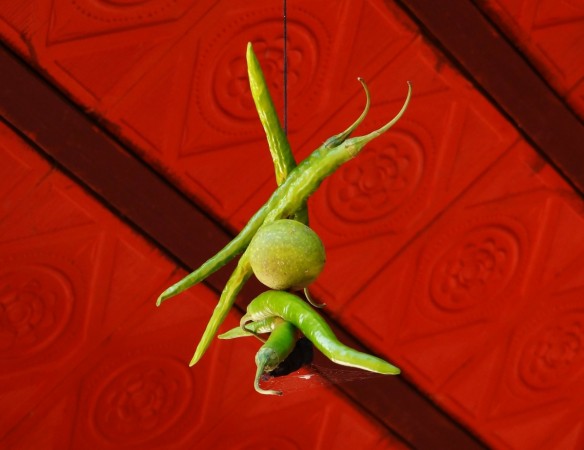 "We are offering the hair to the evil being to prevent it attacking us," Aklima, a resident of the Nuh district in Haryana was quoted as saying by the Times of India.
In Delhi's Laxmi Nagar, the residents offered a puja to Goddess Kali, where several people privately asserted that the spirit would be calmed after it would receive 1,008 hair choppings, said a TOI report.
Women in the Chhawla area have adorned themselves with garlands of neem leaves. "Some women have also begun tying garlic on their arms or on their plaited hair," said Santosh Yadav. Another woman at Bijwasan said, "Black magic is behind these incidents. A magician probably needs women's hair."
"This is surely the work of an evil force," claimed Sahana of Roop Nagar in Ghaziabad.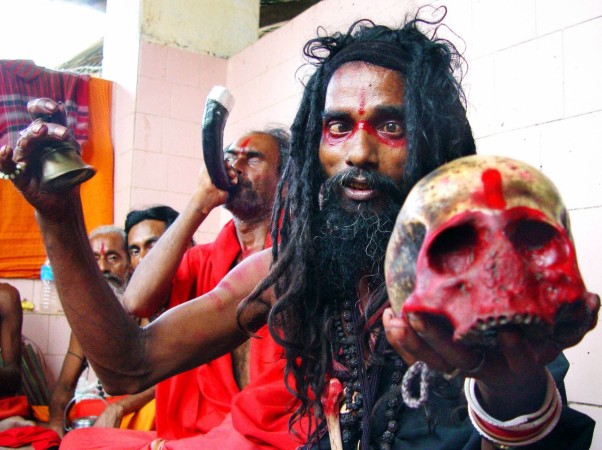 Others have simply resorted to wearing scarves to protect their hair. Mohammad Ijaz, a resident of Punhana in Haryana, reasoned, "If the ghost can't see the hair, it cannot chop it either."
An elderly woman Hasina Khatun in Ghaziabad has advised all the women to wrap a scarf around their head while sleeping at night.
Male members of villages struck by the braid-chopping gang have taken to patrolling their neighbourhoods at night.