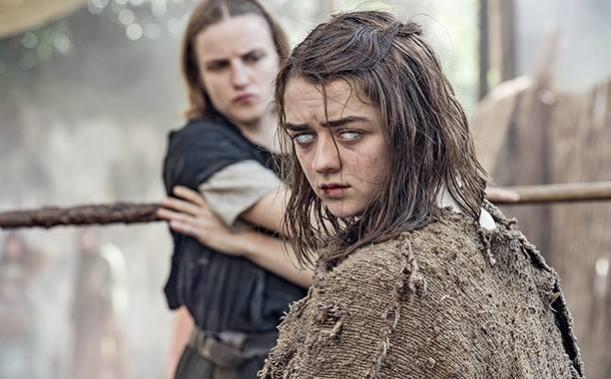 Game of Thrones actress Maisie Williams, who is popular as Arya Stark, is the latest celebrity to become the victim of internet hackers, after her topless photos were leaked online.
Williams wanted to share the photos with her friends on Facebook, but it ended up going viral on Reddit and Instagram. The photos that created a buzz on social media were leaked online this week. One of the photos shows the 19-year-old actress sitting topless on a rock, while another photo shows her along with her friends getting undressed close to the ocean.
The Game of Thrones actress' rep confirmed that the leaked images are of Williams and have been taken from her private social media page. However, the rep also said that the photos are not explicit in nature
"The images online were shared from Maisie's personal social media account. The images are not explicit in nature, but pictures of Maisie and close friends at a spa at a recent visit in Japan," the rep told Page Six.
The photos were taken during her visit to Japan to campaign against the killing of dolphins across the country. The incident came to limelight after Digital Spy reported about it.
Williams is not the first celebrity to become the victim of the hacking scandal. In one of the biggest hacking scandals, nude photos of celebrities like Jennifer Lawrence, Amber Heard, Kate Upton, Kirsten Dunst and Kaley Cuoco were leaked online.
"I was just so afraid," Jennifer Lawrence told Vanity Fair in 2014. "I didn't know how this would affect my career. It is not a scandal. It is a sex crime. It is a sexual violation. It's disgusting."