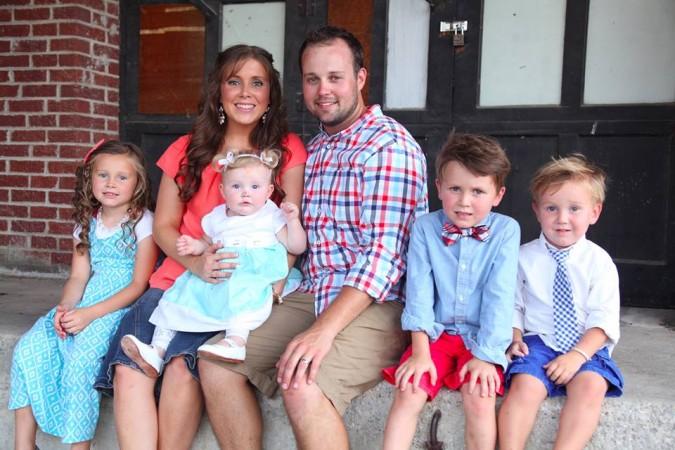 Josh Duggar's porn addiction and news of him molesting his younger sisters as a teenager all came out when the couple was expecting their fourth child back in 2015. Since then, the couple has worked a lot on their marriage and the result of this is a new baby.
Also read: Angelina Jolie ditches bra while meeting Anglican leader and draws criticism
On Friday, Josh and Anna announced on their family blog that they are expecting their fifth child.
"For nearly the last two years, we have quietly worked to save our marriage, focus on our children, and rebuild our lives together as a family. Doing so is never easy after a breach of trust. We've learned that a life of faith and rebuilding a life together is simply done one day at a time," the duo said in a statement.
"As we continue our journey as a family and rebuild our lives, we are delighted to share with you that we are expecting a new baby boy later this year. Beauty comes from ashes and we cannot wait to see and kiss the face of this sweet new boy," it added.
This news comes just weeks after InTouch reported that Anna was thinking about divorcing her husband as she was unable to trust him after he cheated on her.
"She's been putting off meeting them for some time because she was terrified of being spotted at their office, but she is now finally ready to make the move and will be visiting the attorney in the next week or so," a family insider told the publication.
In the past few years, the Duggars have been working hard to rebuild their brand that took a hit when it was reported that Josh had molested his sisters when he was a teenager.
Shortly after this news came out, TLC had cancelled the family's reality show 19 Kids and Counting.