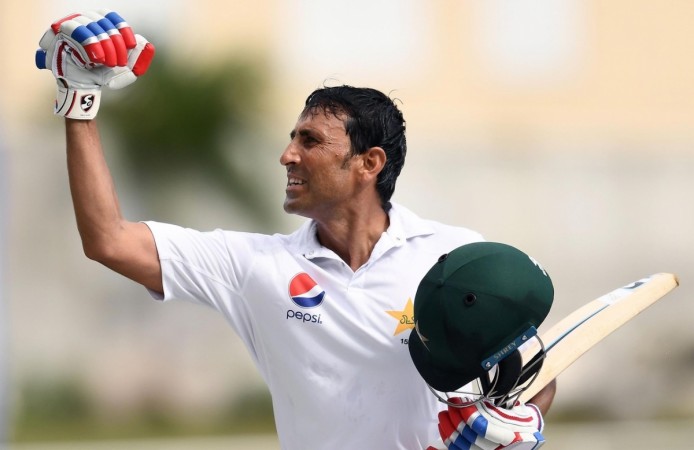 Pakistan cricket legend and former captain Younis Khan is hosting a once in a lifetime opportunity for cricket fans in the UAE. Fans are invited to post a photo or video of themselves on social media with their purchased Twenty20 (Pakistan vs Sri Lanka) ticket, replying to Younis' message and tagging Abu Dhabi Cricket on their chosen social media platform:
Facebook: www.facebook.com/AbuDhabiCricket

Twitter: www.twitter.com/AbuDhabiCricket

Instagram: www.instagram.com/AbuDhabiCricket

#AbuDhabiCricket
Younis himself will pick two lucky winners based on what he thinks are the most attention-grabbing photos or videos on social media. The winners will then be notified of their prize and be invited for a one-on-one batting session with Younis on the main pitch at Zayed Cricket Stadium during the two T20 matches between Pakistan and Sri Lanka on Thursday 26th and Friday 27th October.
Younis had an international career with Pakistan spanning 17 years, securing his debut in 2000. He went on to become Pakistan's top all-time run-scorer with a final tally of 10,099, with an astonishing average of 52.05 and 34 Test-hundreds.
He was particularly prodigious in Abu Dhabi, scoring at Zayed Cricket Stadium freely. He hit several centuries in Abu Dhabi but one that stands out was in 2014 and his memorable 213-run first innings against Australia which ensured Pakistan won the Test series 2-0.
Commenting on the upcoming competition, Younis said: "I played one of the most memorable innings of my life in Abu Dhabi when I surpassed Mr. Javid Miandad and became Pakistan's number one Test scorer. It's exciting to be back and see all the changes taken place, particularly at Abu Dhabi Cricket. Zayed Cricket Stadium is a world-class venue with a fantastic atmosphere. I'm looking forward to seeing the Abu Dhabi and UAE cricket fans joining us for T20s and of course, I look forward to meeting the competition winners!"
Abu Dhabi Cricket will play host to Pakistan and Sri Lanka for two ODIs on Monday, October 16 and Wednesday, October 18 as well as two Twenty20s on Thursday, October 26 and Friday, October 27. For further information and for ticket sales please visit www.abudhabicricket.ae.