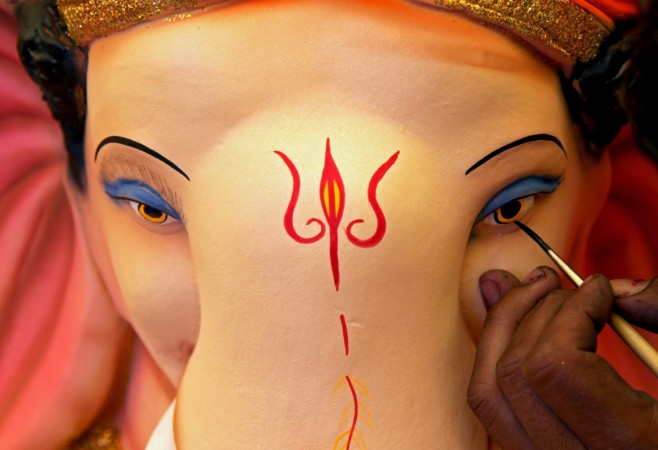 Ganesh Chaturthi, one of the most enthusiastically celebrated festivals in India, is just around the corner. A lot of preparation is required to be made through the day and while this is clearly a fun time, we tend to skip meals and often forget to take care of our health. Here are a few things one must do during the festival and keep yourself healthy and refreshed:
1. Have enough water
Water consumption is a must! One definitely gets stressed and tired with all the work that needs to be done for having an ultimate celebration. Consuming ample amount of water will keep you refreshed and hydrated.
2. Consume healthy food the previous day
Consume healthy food a day prior to fasting in order to provide your body with enough stock of crucial nutrients. Having healthy foods like green vegetables and salad etc., will provide you with the energy you would need to carry on through the stressful day.
3. Go high on fruits and juices
Consume lots of fresh fruits and juices to refill your body with the necessary vitamins, minerals, fibres and antioxidants to boost your nutrition quotient.
4. Minus deep fried foods from the diet
Try avoiding consumption of deep fried foods prior to fasting. It is not only unhealthy, but can also lead to acidity. These food items will also make you excessively thirsty in comparison to other healthy food items. Hence, such snacks are a big no-no.
5. Caffeine should be avoided
Beverages such as coffee and tea should be avoided if you are fasting. These drinks can cause abdominal pain as they are known to tighten the blood vessels.
6. Consume sweets
It's good to consume sweets judiciously while fasting; it helps in maintaining your blood sugar levels and also provides you with enough energy to make it through the day. However, intake of sweets in large quantities should be avoided as it may harm the body by raising the sugar levels abnormally and even lead to obesity and diabetes.
7. Don't starve!
Make sure you do not starve yourself while fasting. In case you are not allowed to consume any food or drink during the fast, eat properly before the fast commences and after it is over. Your body requires its dose of energy and staying hungry will just cause harm to your health, making you feel weak.