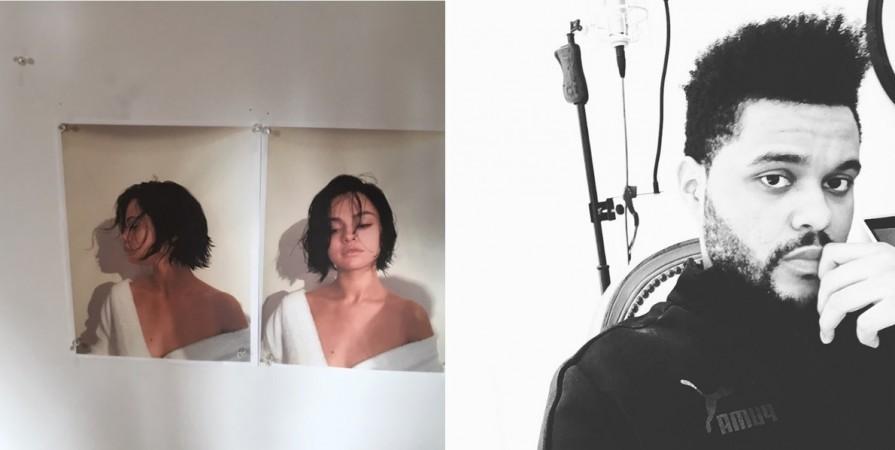 Selena Gomez recently added two photos to her Instagram stories flaunting her brand new hairstyle and it captured the attention of her 118 million followers, including her Canadian boyfriend Abel Makkonen Tesfaye a.k.a The Weeknd.
The images feature The Heart Wants What It Wants singer exhibiting her super short hair-cut from different angles in side-by-side poses. It garnered over 3.3 million likes and around 37, 500 comments in just a few hours.
While the former Disney star's bob haircut left many of her admirers confused about the real reason behind her new look, it surely attracted the Starboy singer and he immediately let the world know about it.
Also read: Selena Gomez makes romantic revelation about The Weeknd
The Weeknd was apparently among the first few of Gomez's Instagram followers to like the photo and some of her hardcore fans were quick enough to capture the moment. They shared a screenshot of it on social media and it is currently doing the rounds on the internet.
Meanwhile, many of the Instagram followers started debating about the 24-year-old It Ain't Me singer's new hairstyle. Some of the netizens stated that she looks gorgeous in short hair, a few others claimed that she looks beautiful in the new look.
While a netizen monikered as vorbis123 wrote, "You new haircut looks nice", another social media user known as tre.z commented, "You looked better with long hair" and Instagram user sslgmsIs stated, "Woooow selena! You really look perfect with any hair!!!"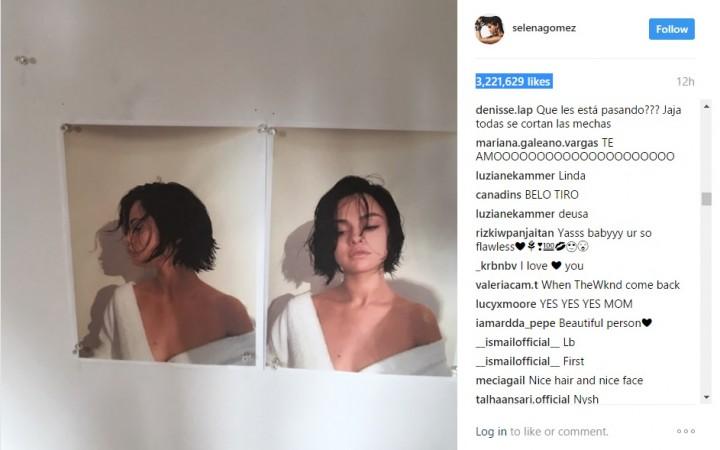 A few of the Instagram users, such as Fazia, suggested Gomez to ignore negative comments, as she wrote, "You are a queen do not pay attention to the others I love you very much thanks for being so important in my life queen."
Here are a few other comments about Gomez's new hairstyle:
marcos_t18
U look bad with ur hair short
iamjaillencbrlls
Oh my gosh the new look looks so good on you
rosiepulland24
Please tell me you did not cut your i like your long hair
dollapure
awww new hair looks absolutely stunning
running_lover
Oh no...what have you done to yourself?
pssoop
So cute look like a kid