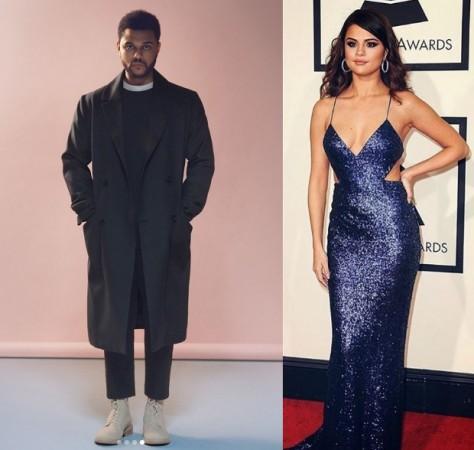 Selena Gomez reportedly made a romantic revelation about Canadian singer Abel Makkonen Tesfaye a.k.a The Weeknd during the wedding of Wizards of Waverly Place co-star David Henrie.
The celebrity couple has been in relationship for last six months and most of the time, the two were seen together. They have also enjoyed romantic dates across the globe.
But there were occasions when The Heart Wants What It Wants singer and her lover decided to dedicate some time for their family and friends. One such moment apparently made Gomez emotional and she could not stop thinking about Abel.
Also read: THIS photo proves everything's not ok between Selena Gomez, The Weeknd
An industry insider claimed that seeing Henrie tying the wedding knot with his best friend Maria Cahill brought tears to the former Disney Star's eyes. According to the informer, she was really missing the presence of the Starboy singer at the event.
"Selena got very emotional at David's wedding and was so happy for him. It was a completely magical moment for her because she saw what true love was all about and realized that is what she has with The Weeknd," the source told Hollywood Life.
The insider also indicated that wedding bells might ring soon for Abel and his girlfriend. "Seeing David so happy made her think of what she has with Abel and how happy she is and is fully devoted to everything he has brought to her life. It just proved that The Weeknd is her dream man," the source said.
Meanwhile, some of their fans spotted the celebrity couple cozying up on the back seat of a luxury car after enjoying a dinner date at popular Japanese restaurant Matsuhisa in Beverly Hills.