At 23, Hyderabad pacer Mohammed Siraj got the lucrative India call-up when he was named in the 16-member squad on Monday (October 23) for the upcoming T20I series against the visiting New Zealand team.
Siraj, unlike the Sachin Tendulkars and Virat Kohlis, did not take to cricket as a kid, but only during his seventh grade in school. Moreover, the Hyderabad pacer was playing only tennis ball cricket until 2015 and switched to cricket ball after paying heed to a friend's advice.
In a span of two years, Siraj has risen through the ranks at an unprecedented pace and is all set to join the Indian dressing room. The youngster's quick rise though is a result of his consistent performances ever since he made his Ranji Trophy debut in 2015/16 season.
Also read: Who is Mohammed Siraj?
Siraj wasted no time in acknowledging the contribution of Bharat Arun, Team India's bowling coach, who was in charge of Hyderabad when he picked up 41 wickets in the Ranji Trophy 2016/17 season. He caught the attention of the selectors by finishing as the third highest wicket-taker in the premier domestic tournament.
The 41-wicket Ranji season helped him get a lucrative deal, worth Rs 2.6 crore, with Surisers Hyderabad (SRH) in Indian Premier League (IPL) 2017 season. Siraj reportedly impressed captain David Warner and mentor VVS Laxman with his quick bouncers during the campaign, in which he took 10 wickets from six matches.
"I can't tell you how much I am indebted to Bharath Arun sir. He is a brilliant coach. Last year, he was with the Hyderabad team and for the first time, I got an insight to the kind of variations needed to survive at the highest level," Siraj said on Monday (October 23), as quoted by the "Press Trust of India".
He added: "He told me about the variations in slower deliveries, how to bowl a knuckle ball. All these things helped me when I played IPL."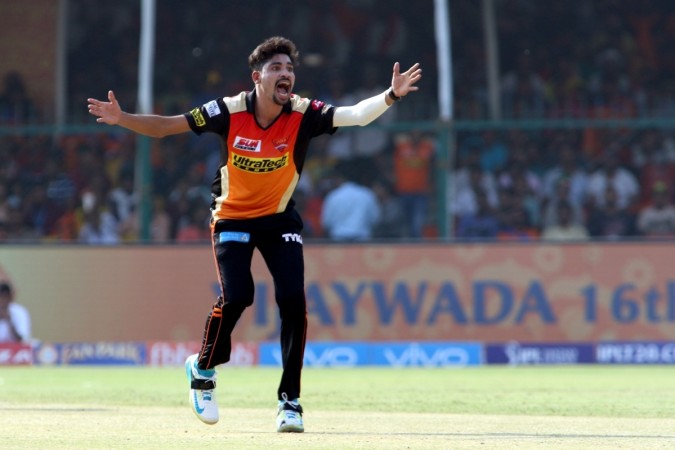 Siraj also thanked his India A coach Rahul Dravid, who wanted the right-arm pacer to continue playing his "natural game".
Notably, Siraj took a five-for in South Africa during the only unofficial Test he played against South Africa A earlier this year. He also played a key role in India A's tri-series win in South Africa by picking up five wickets from three matches.
The young bowler was also part of India A team in the recently-concluded unofficial Test and one-day series against New Zealand A.
"Dravid sir told me that I need not change anything in my bowling. His advice has been pretty simple. Do what has got you success till now. Hopefully, I can replicate my success at the highest level," Siraj said.