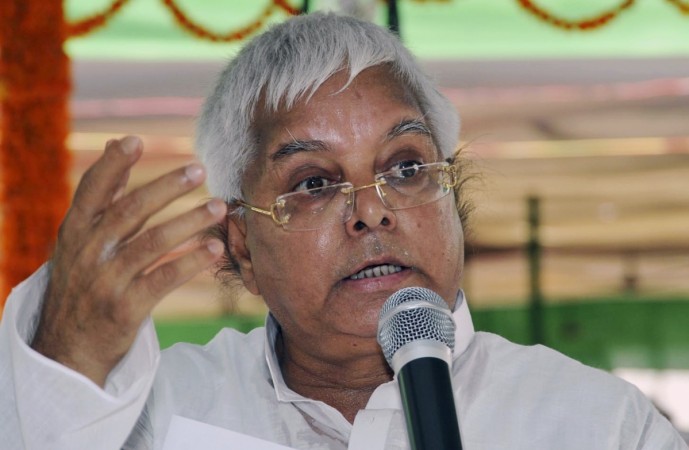 The morning of Makar Sankranti, Sunday, brought joy to the Rashtriya Janata Dal (RJD) supremo Lalu Yadav, who is currently serving his sentence in Ranchi's Birsa Munda Central Prison after being convicted in the 1994 fodder scam case.
Here's how Lalu's fans made the day special for him, despite him being in jail:
Supporters of Lalu arrived at the Ranchi jail on Sunday to greet their leader with Dahi Chuda on the occasion of the Hindu festival.
The former Bihar CM Lalu is serving his sentence of 3.5 years after the special CBI court pronounced him guilty in the fraudulent transaction of Rs 89 lakh from the Deoghar treasury between 1991 and 1994. A fine of Rs 5 lakh was also levied on him on January 6.
Earlier this week, the jailed RJD chief complained to judge Shivpal Singh that he's been treated by the prison authorities as a common prisoner, to which the judge reacted, "law was equal for all, including mass leaders".
To add on to Lalu's agony, judge Singh also refused to entertain the RJD chief's request to cut short his jail term by a year. "Why do you say this? Such statements are not to be made," Singh rapped Lalu.
Yadav on Friday had expressed remorse that he won't be able to relish Dahi Chuda— a special dish prepared by most of the Hindus on the eve of Makar Sankranti, to which Singh had replied that the dish will be arranged for him in the prison cell itself.
Even before Singh could fulfill Lalu's mere demand, the latter's fans on January 14 ensured that he can celebrate the festival as he desired. The supporters brought Dahi Chuda for their leader in a carefully wrapped package, which was later delivered to Lalu.
The former Bihar CM is seemingly having a tough time in his jail term this time. Unlike in 2013, when the then Chief Minister of Jharkhand had converted a government guest house into a special jail to house the RJD leader, Lalu now has been working as a gardener in Birsa Munda Jail premises for a daily wage of Rs 93.