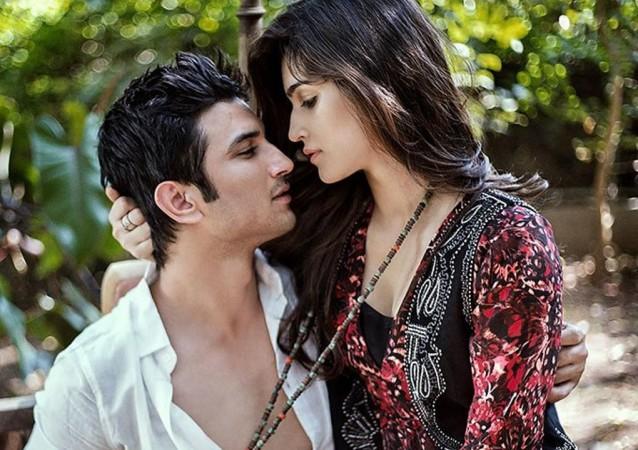 Rumours of Kriti Sanon and Sushant Singh Rajput dating each other have been doing the rounds for a long time. Kriti recently opened up about reports of her dirty dancing with the actor at Manish Malhotra's 50th birthday.
The Heropanti actress told Mumbai Mirror that Sushant is her good friend and there's no truth to the rumours surrounding them. "No, I am not (dating Sushant). Rumors are a part of this industry and being an outsider, you realise that much later," Kriti said.
The rumours began since they started filming their upcoming film Raabta in Budapest early this year. It was said that Kriti was the reason behind Sushant's break up with longtime girlfriend Ankita Lokhande. Recently, they were spotted together at Manish's birthday bash, where Kriti was apparently dirty dancing with Sushant.
Reacting to reports, she said: "Apparently somebody has even posted a video, please check that out. It has me whispering something in his ears and that's about it. If that's called dirty dancing then your definition of the term is completely wrong."
Kriti Sanon-Sushant Singh Rajput's dating rumour was a publicity stunt?
Kriti also explained her relationship with the M.S. Dhoni – The Untold Story actor. "Over time, I have realised that it's important to have a really good actor in front of you because then your scenes become much better. There are really good actors and then there are very few who do their homework well. Sushant's process is very different from mine and that makes it interesting. He's not from a filmi background either so there's that common ground between us too," Kriti said.
Earlier, it has been reported that the rumour regarding the duo's closeness was a part of a publicity gimmick. However, both the actors have constantly denied of being in a relationship since the beginning.