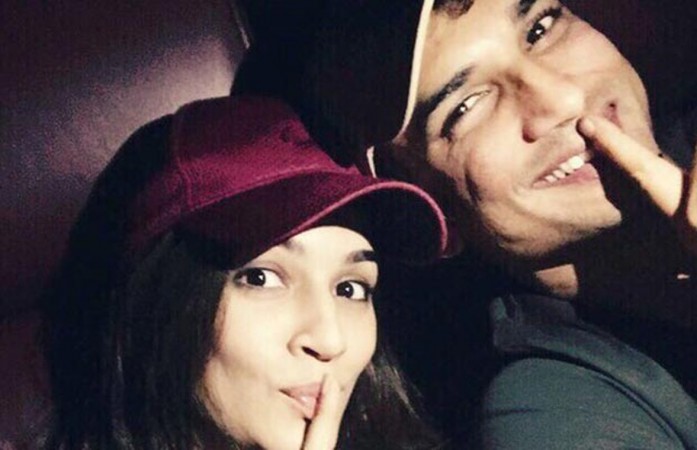 Rumours about Kriti Sanon dating Sushant Singh Rajput were apparently a publicity stunt. Despite Kriti-Sushant's repeated denials, the duo was constantly questioned about the status of their relationship.
According to SpotboyE, the rumours regarding the "Raabta" actors' closeness were a part of a publicity gimmick. "Both Sushant and Kriti are very much single, but everyone knows that link-up rumours always benefit films. To top it all, 'Raabta' is a romantic movie and the audience like to believe that the chemistry between the stars is for real. Such films become hot property when it comes to finding distributors as well," a team member of "Raabta" told the website.
"This is not the first time such gimmicks have been used, so actors understand. The only difference is, the rumours started floating early so that a strong buzz is created by the time 'Raabta' releases. But that ploy backfired when Kriti and Sushant started getting bombarded with questions about their affair almost every day. Now, they are tired of it," the source added.
In fact, a few days ago, Kriti and Sushant had openly rubbished these reports. "I read stories about my 'affair' with an actress. Then, it all started again when 'Raabta' went on the floors. These stories are entertaining but they are fictional. A few days back, I read that Kriti and I holidayed in Bangkok. But she wasn't there. The story was published when I came back to Mumbai after shooting in Bangkok. I know it's tempting to write such stories. But, in this case, it's sadly untrue. I am not dating anyone right now," Sushant had said in a statement.
Rumours of their affair started after the two had shared some pictures from the sets of "Raabta," which is scheduled to be released in February 2017. One of the reports had also said that Sushant and Kriti have informed their parents about their rumoured relationship and the elders were happy with their decision.