Islamic State of Iraq and Syria (ISIS) supporters and members in India have formed a group in Kashmir to build a strong footing in the country. This move has come amidst recent reports of ISIS militants losing their control in their stronghold in Mosul, Iraq.
Watch: Bullet misses Yazidi sniper by a whisker, her reaction will stun you
The terror outfit in Kashmir has been identified as Ansarul Khilafah Jammu Kashmir
Here's how the group communicates
The group communicates through the encrypted messaging app Telegram. From information about the ISIS propaganda to manuals for making weapons and planning and carrying out of attacks is managed through this app.
In fact, a leading English daily has reported that recently a call was made through the app by ISIS militants and they had directed some of the Jammu and Kashmir police personnel to rebel against their officers and also to give their weapons to the militant group.
In another incident on July 5, ISIS also circulated detailed instructions on how their supporters "on the ground in Kashmir" and "present at the clashes against the Enemies of Islam" could prepare for attacks.

Reports state that the participation of ISIS supporters and associated activity seems to be getting stronger every day. On Monday, the group reportedly gave instructions in Hindi on how to carry out terror attacks using large trucks. They even provided examples such as the ones in Nice, France and the German capital Berlin last year and even listed out potential targets.
The Khilafah group in Kashmir has also reportedly posted shared posts on Telegrams wherein Sajad Gilkar, a slain terrorist whose body was wrapped in the ISIS flag during his funeral on Wednesday was paid tribute to.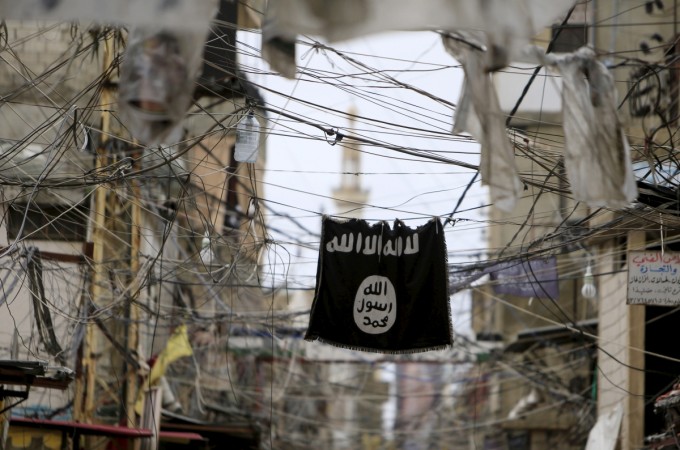 The issue appears to be getting serious in the region with young Kashmiris openly adopting ISIS flags and banners at protests and unrests in the state.
Does the outfit really exist?
Even though Indian security officials have agreed that ISIS has many sympathisers in India, they have ruled out their presence of any militant organisation associated with it in the Kashmir Valley. The officials have also pointed out that the Islamist militant group has not claimed responsibility for an attack anywhere in India either.
One of the world's leading expert in tracking online activity of ISIS told the Hindustan Times that the terror group definitely has an interest in South Asia and is trying to plant a stronger hold in India.
"Whether it happens is another matter. The interest in Kashmir is very old amongst jihadists, just like their interest in Palestine is old. For them, anywhere they see Muslims suffering is a potential theatre of jihad, a place to send help and fight back," Amarnath Amarasingam said. Amarasingam is a senior research fellow at the London-based Institute for Strategic Dialogue.
Amarasingam also referred to a group named Ansarul Khilafah in Kerala which reportedly was into planning ISIS-style attacks and also communicates through Telegram.
"Some groups definitely have people who are in direct communication with IS operatives in Syria, and they often transfer money, share logistics and tactics, and also communicate attack claims for IS to release. Other groups are strictly made up of fanboys," the expert said.
Animesh Roul, executive director of Society for the Study of Peace and Conflict also echoed Amarasingam's statements and said that the ISIS indeed does not lack sympathisers in India.
"We don't know their actual strength...A large coordinated attack needs a lot of planning and that may not be immediate. But we need to be careful as the IS does have sympathisers in India and their ideology is expanding as the group looks to spread elsewhere after the fall of strongholds like Mosul," Roul was quoted as saying by the HT.