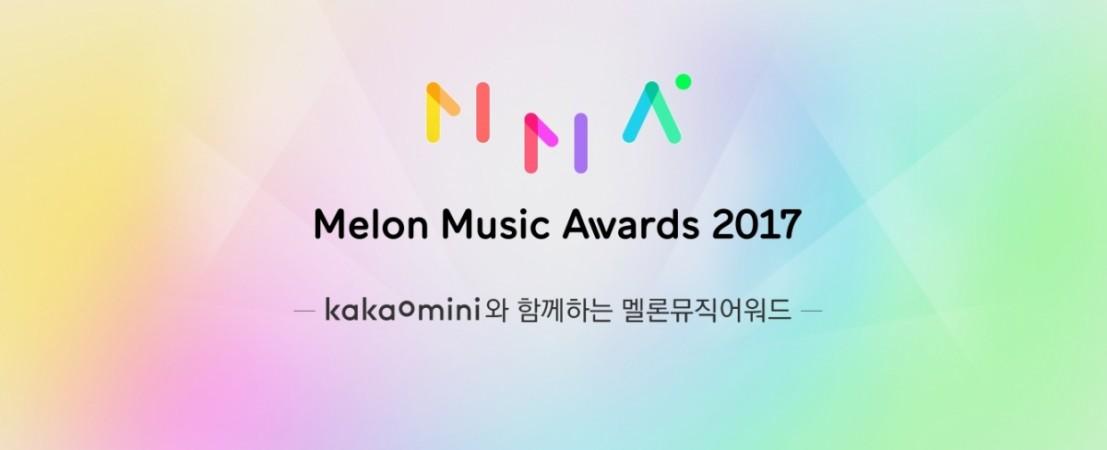 Melon Music Awards (MMA) 2017 will be held at Gocheok Sky Dome in Seoul on December 2. The star-studded award night could feature special performances of popular K-Pop bands, including EXO, BTS, Red Velvet and Twice.
This year's theme for the annual event is Music, Awake Your Dream and all the performances will be based on it. The organisers are planning to focus on friendly music that will help the listeners to pursue new and lively dreams.
The first round of nominees for MMA 2017 has been announced and 40 K-Pop artists are listed for top 10 artist awards. The voting for the category is being held from October 26 to November 12.
Also read Melon Music Awards 2016 winners
The nominees for top 10 artist awards are EXO, BTS, Red Velvet, Twice, BIGBANG, Ailee, BLACKPINK, Akdong Musician, Bolbbalgan4, Apink, BTOB, Chanyeol (EXO), Crush, Ed Sheeran, G-Dragon (BIGBANG), GFRIEND, Hangzoo, Heize, Highlight, Hyuk Oh, Hwang Chi Yeol, IU, Jung Seung Hwan, Mad Clown, MAMAMOO, Nucksal, Punch, PSY, SECHSKIES, SEVENTEEN, Soyou, Suran, Taeyeon (Girls' Generation), 20 Years of Age, Wanna One, WINNER, Woo Won Jae, Yoon Jong Shin, Zico (Block B) and Zion.
The nominees for Best Artist Award, Best Album Award, Best Song Award, Best New Artist Award, Netizen Popularity Award, Hot Trend Award, Best Ballad Award, Best Dance Track Award, Best Rap/Hip-Hop Award, Best R&B/Soul Award, Best Indie Award, Best Rock Award, Best Trot Award, Best Folk/Blues Award, Best Pop Award, and Best OST Award are likely to be announced in the first week of November, as the voting for these categories will begin on November 13.
The winners of MMA 2017 will be selected on the basis of 80 percent digital sales and 20 percent votes. Popular K-Pop boy bands, such as EXO and BTS, are expected to win big this year.